Turbine Blower
Tiger's boom mount Turbine Blower is built to quickly and efficiently blow away leaves, cuttings, and other debris. The material is conveyed on a stream of high volume and velocity of air to remove it from the area of concern. When the material is removed, it gives a neat, professional look to the working area.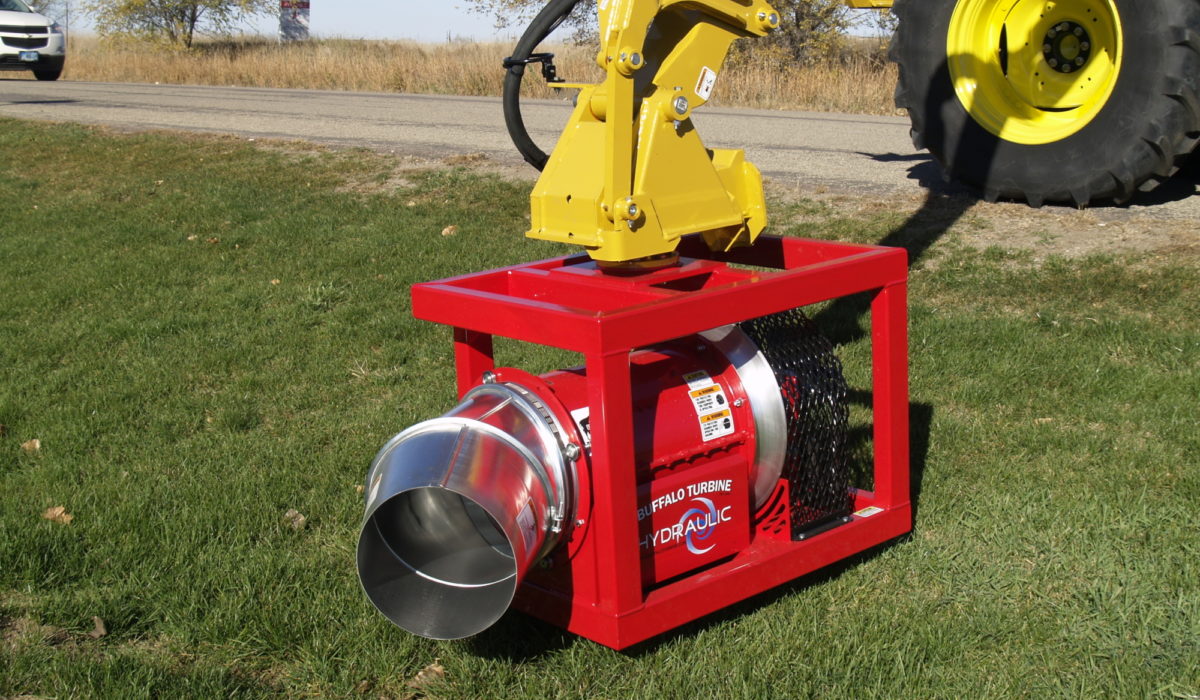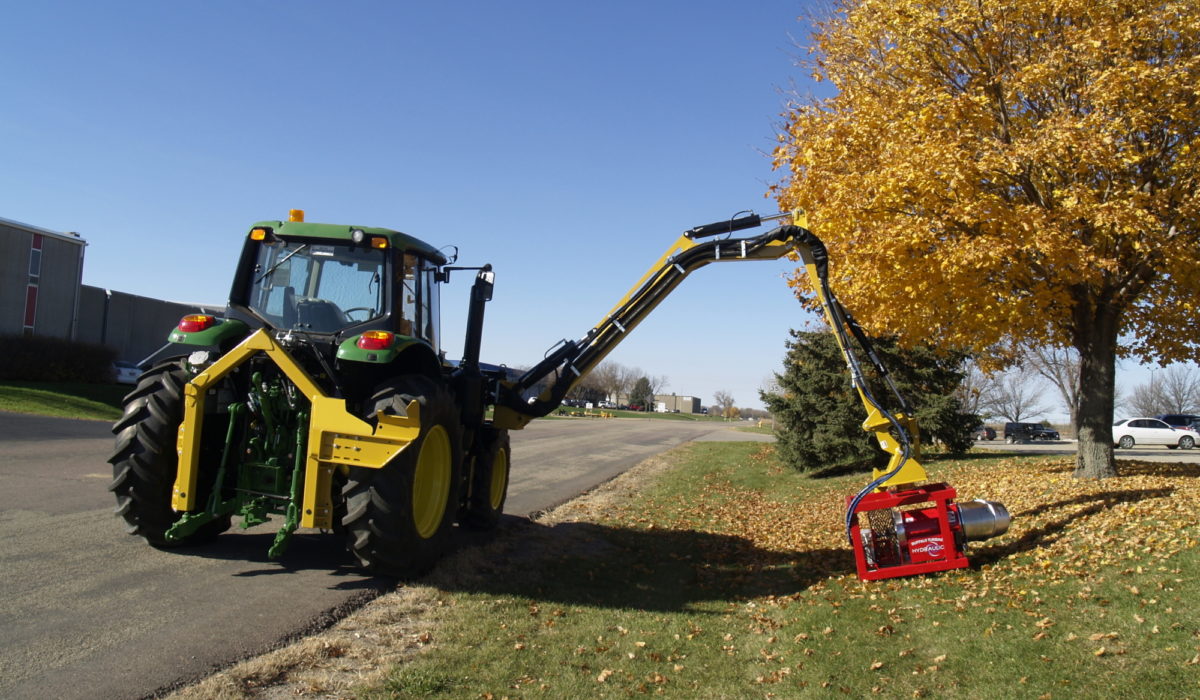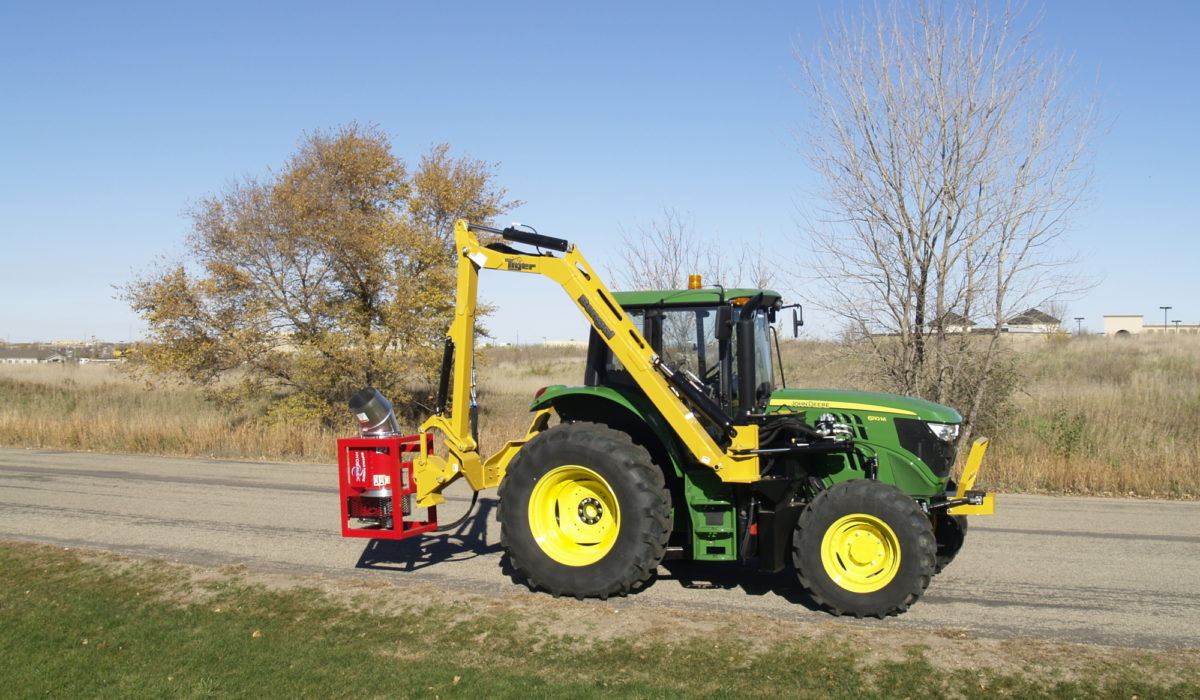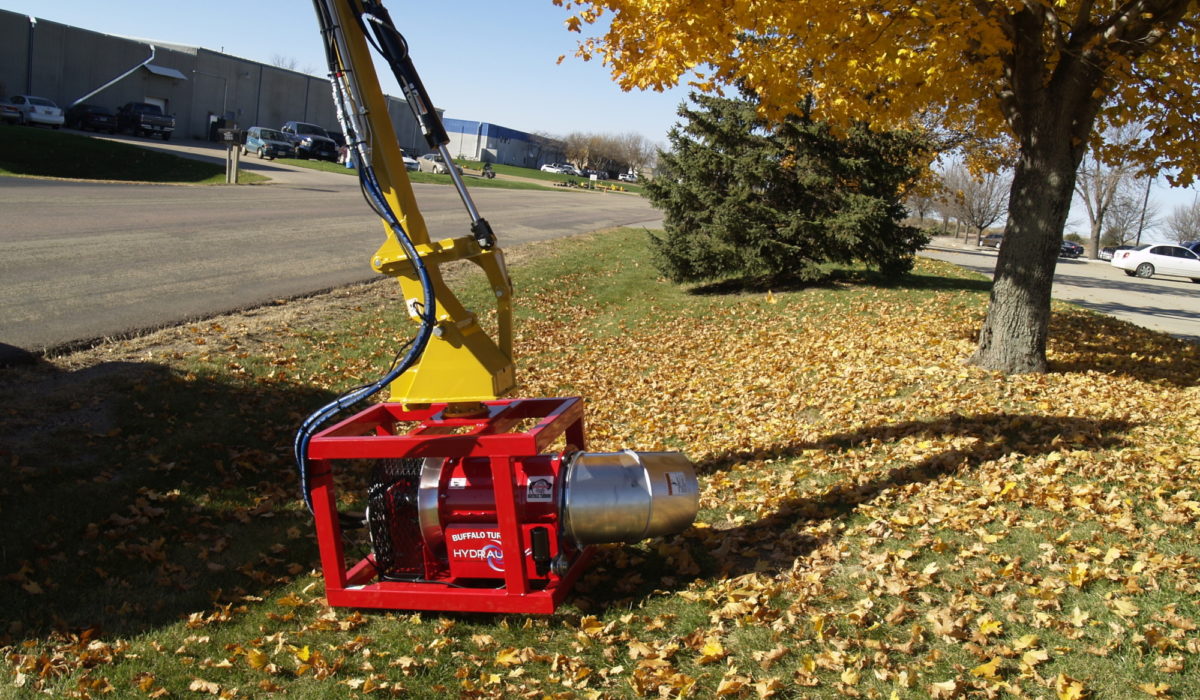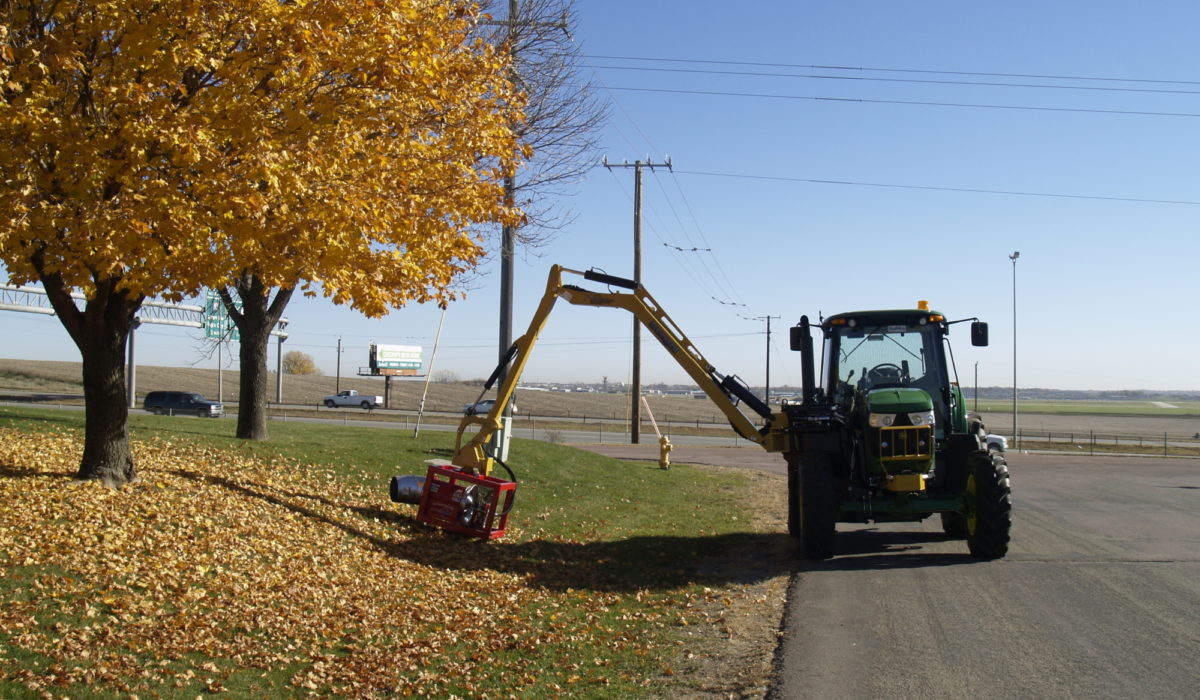 Turbine Blower Features
Turbine Blower is designed to connect to the end of any Tiger boom mower, this attachment is easy to operate and will provide years of dependable service.

• Equipped with quick-release couplers to change out blower or other Tiger attachment in minutes.
•Blower control unit is located in the cab of the tractor.

•Blower nozzle can turn clockwise or counterclockwise 360 degrees.
Download Product Literature