Trailkat 6' & 7'
Tiger TrailKat single spindle, 3 point hitch rotary mowers provide excellent durability in heavy mowing applications. The answer to Roadside Vegetation Control, these mowers are designed for tractors with a 540 rpm PTO and Category I, II or III hitch systems.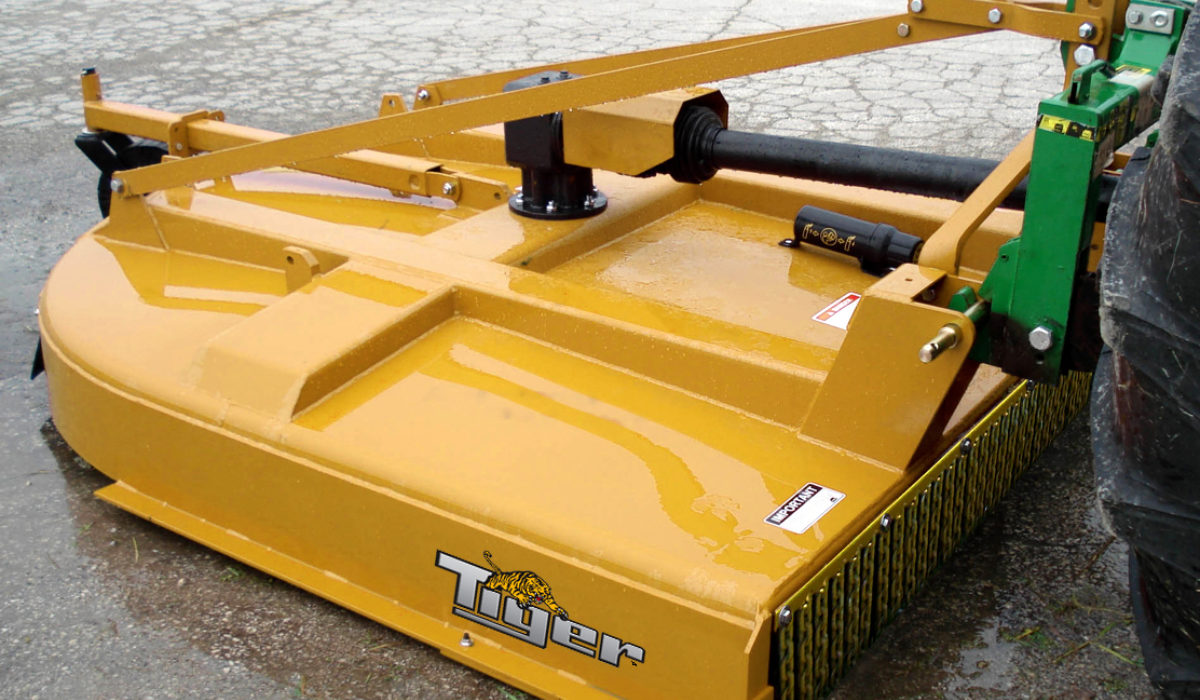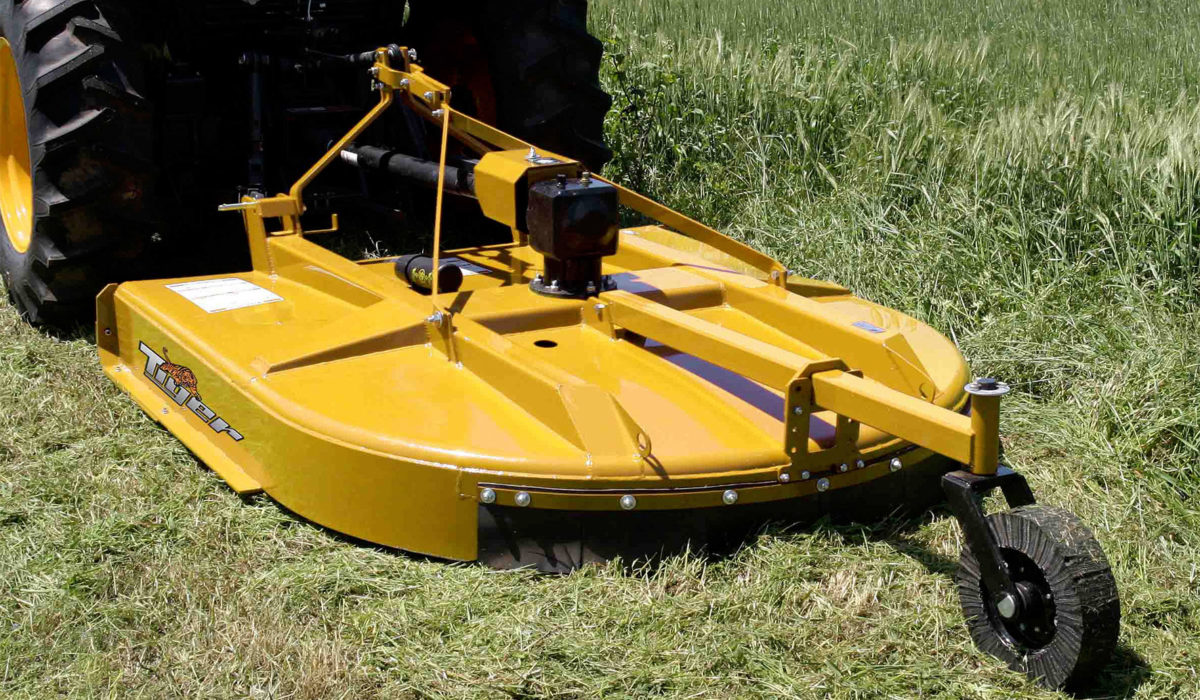 Trailkat 6' & 7' Features

Reinforced dome deck design to minimize material build up, allows for faster cutting with greater deck strength.
Deck bracing provides structural integrity for tough mowing conditions.
130 HP gearbox rating with 5 Year Limited Warranty.
Cross-braced stump-jumper knife carrier provides excellent material flow through the cutter deck.
Mow up to 2½ inch diameter material.



TK - 6

TK - 7

Cutting width: 72"
Cutting height: 1½" min.
Cutting Capacity: 2½" dia.
Blade Carrier: Disk
Blades (2): ½" x 4"
Blade Tip Speed: 16,286 fpm
Gearbox rating: 130 HP
HP requirement: 45
Hitch Category: I or II
Slip Clutch: standard

Cutting width: 84"
Cutting height: 1½" min.
Cutting Capacity: 2½" dia.
Blade Carrier: Disk
Blades (2): ½" x 4"
Blade Tip Speed: 16,328 fpm
Gearbox rating: 130 HP
HP requirement: 35
Hitch Category: II or III
Slip Clutch: standard
Download Product Literature