Snow Panther
Convert your Tiger Boom Mower into versatile and powerful snow blowing machine with the Snow Panther.
With the innovative patent-pending design, it allows you to clear snow from hard to reach areas that ordinary front or rear snow blowers are not made to handle. When attached to the end of your Tiger boom, the Snow Panther gives the operator the ability to remove large snow piles from over guardrails, along roadsides, sidewalks and fire hydrants quick and easy.
Tiger's Snow Panther can also be mounted to the Truckat, changing a very mobile boom mowing machine into a snow blower in a matter of minutes.
Get the most out of your truck or tractor with the full line of Tiger attachments designed for your changing needs. Call your TIGER dealer today.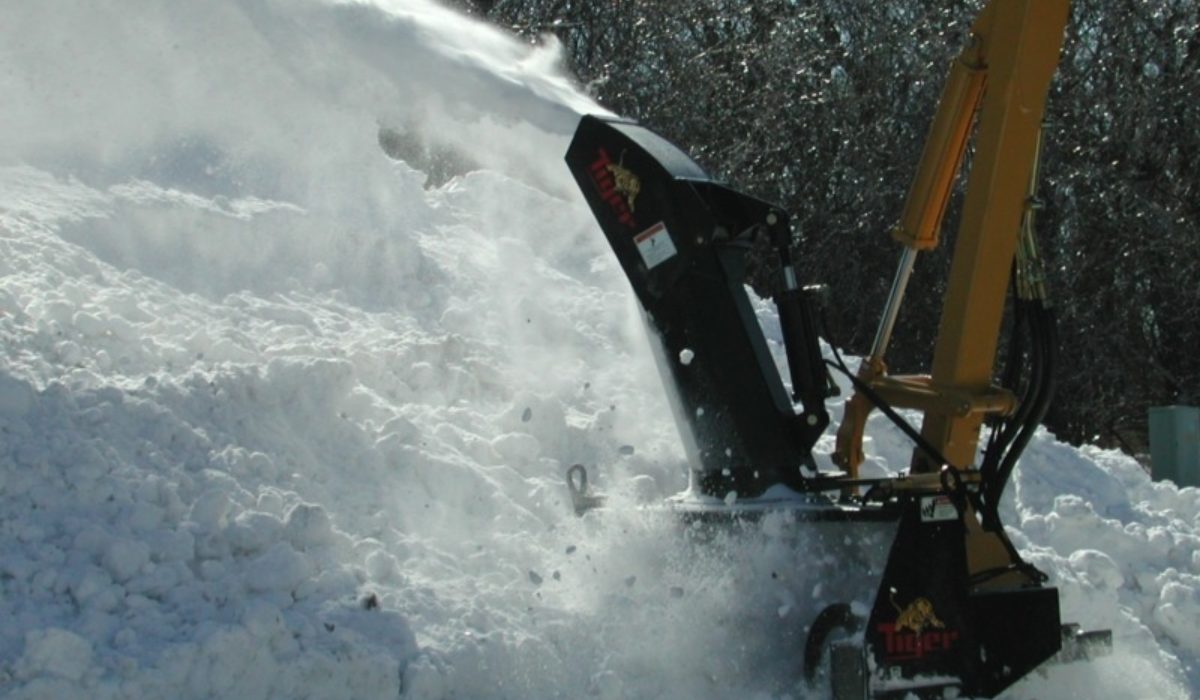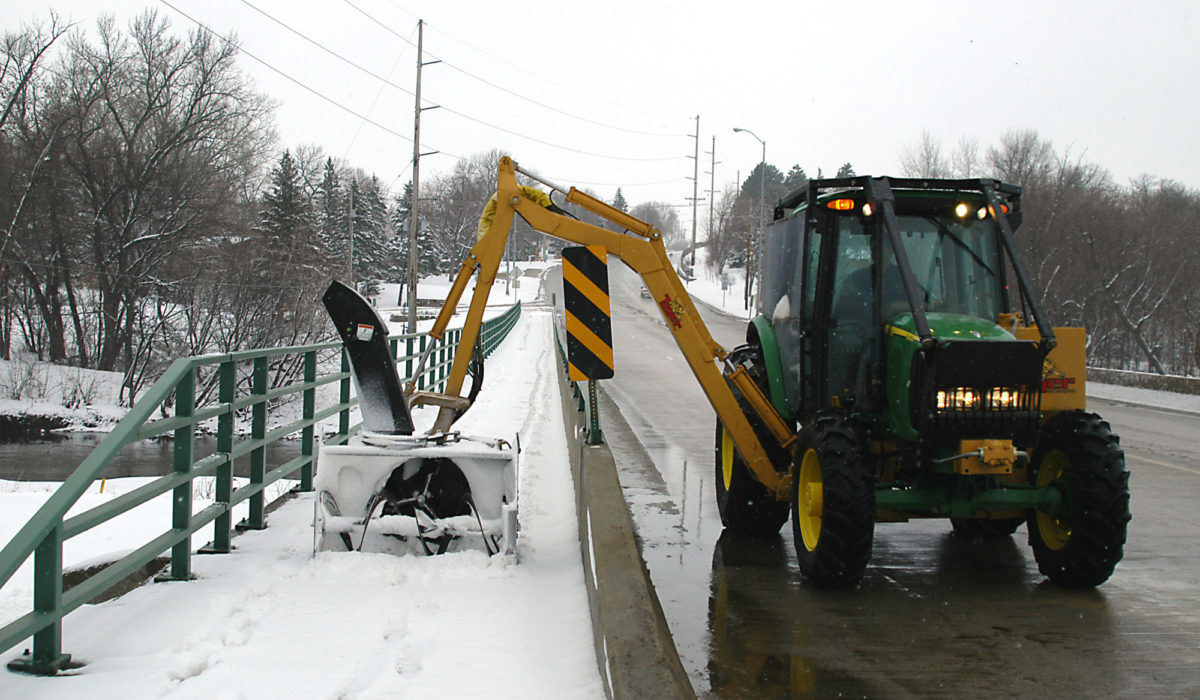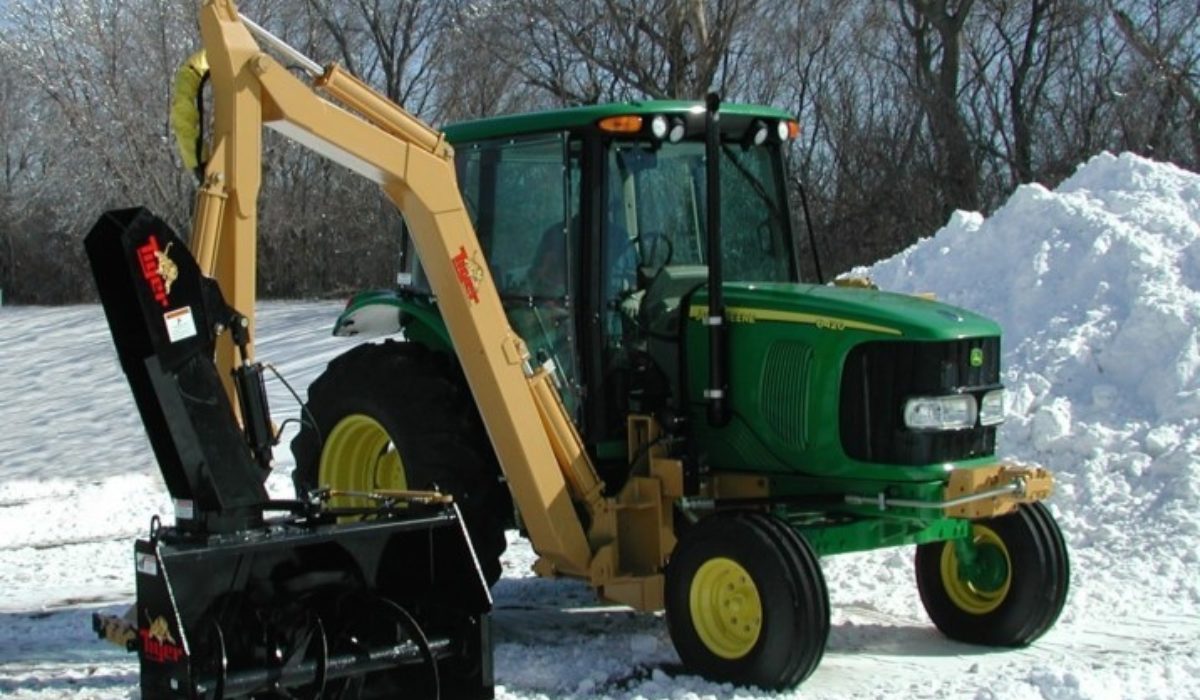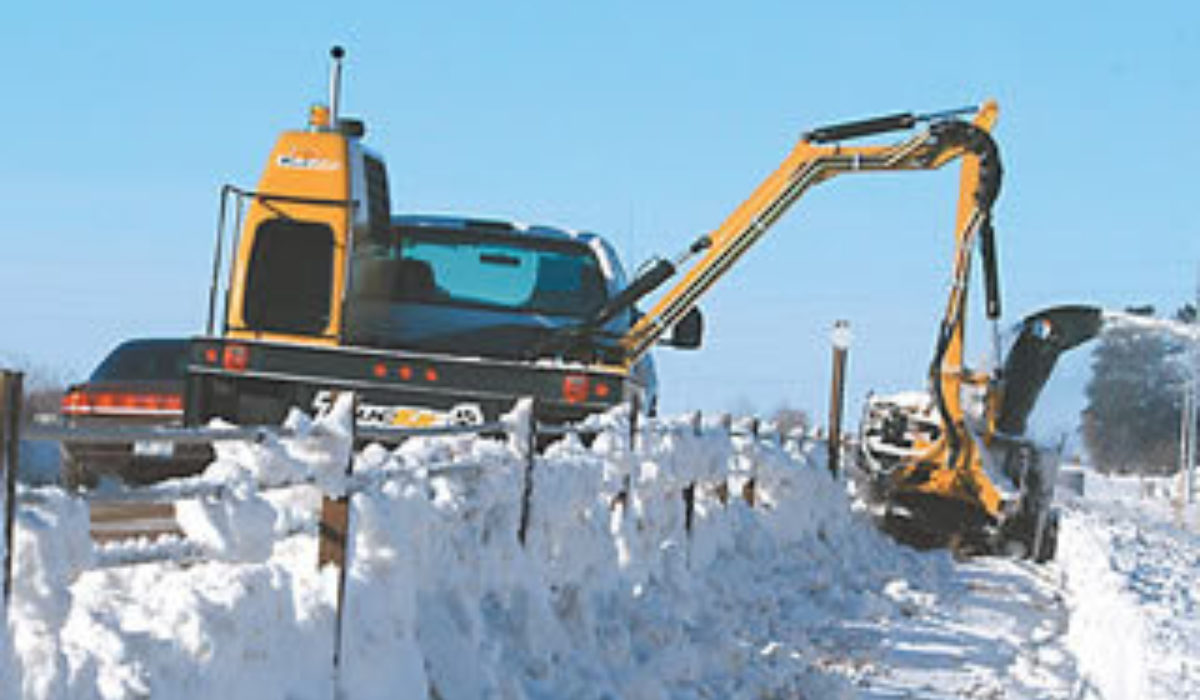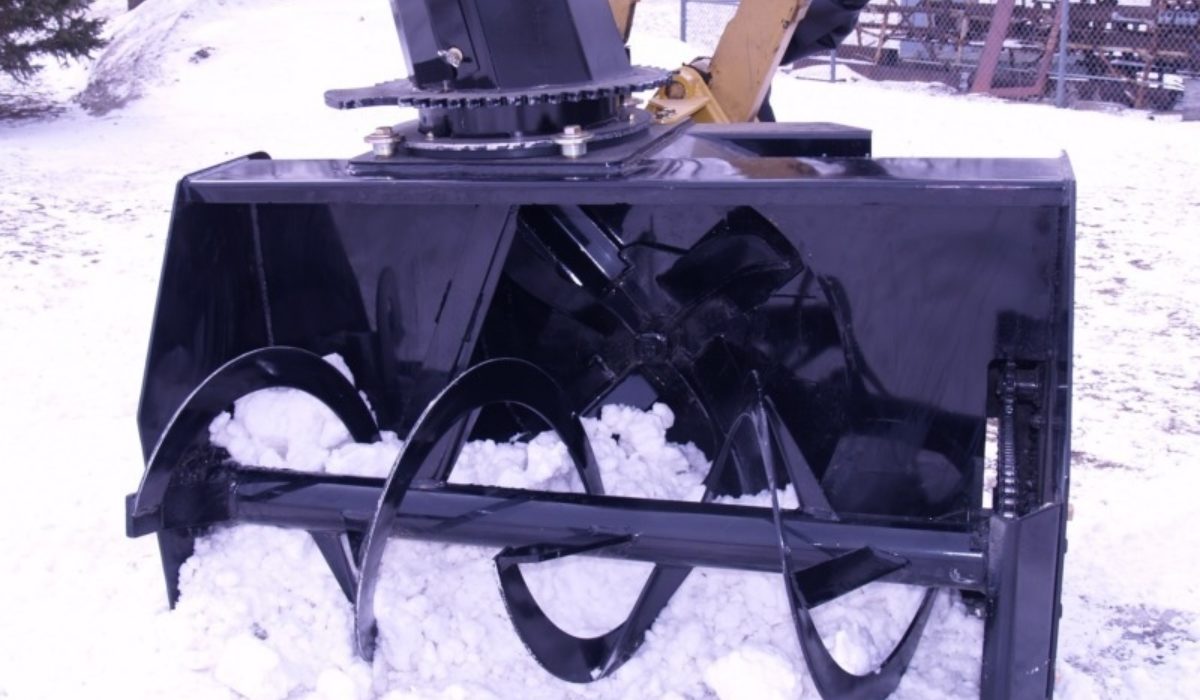 Snow Panther Features
Cutter Width 55" Auger Diameter 16"
Cutter Height 29" Fan Diameter 20"
Overall Height 65" Weight 740 lbs.

The fan is Four (4) paddle design. Hydraulic power supply for fan and feed auger.
Deflector, hydraulically actuated 270°.
Hydraulic adjustable discharge chute. The delivery system is replaceable, high carbon steel cutter blade.
Hydraulic motor rated at 930 lbs. of maximum intermittent torque.
Adaptable to any Heavy Duty Tiger Boom Mower, (Truckat or Tractor mounted).
Download Product Literature