Wildkat
The WILDKAT (Side Shift w/ ARCH) mower operates like a side mower with a swing system like a boom mower. The WildKat mower gives the operator the ability to shift the cutter head horizontally up to 29½ inches with the hydraulic control system.
The WildKat's ARCH BOOM design with the combined side shift features gives the mower a maximum reach out of 16 feet and a reach up of 12.8 feet. Now you can reach up and mow like a boom mower with the maneuverability to mow around obstacles like Signage, Delineator Poles and Guard Rail systems. Designed with cable controls or an electronic joystick control system, the operator can achieve maximum performance in all types of vegetation.
The mower also features a hydraulic breakaway system should the mower impact something while mowing. Simply stow the cutter head in the rear transport rest when finished mowing and safely travel to and from the job site easily.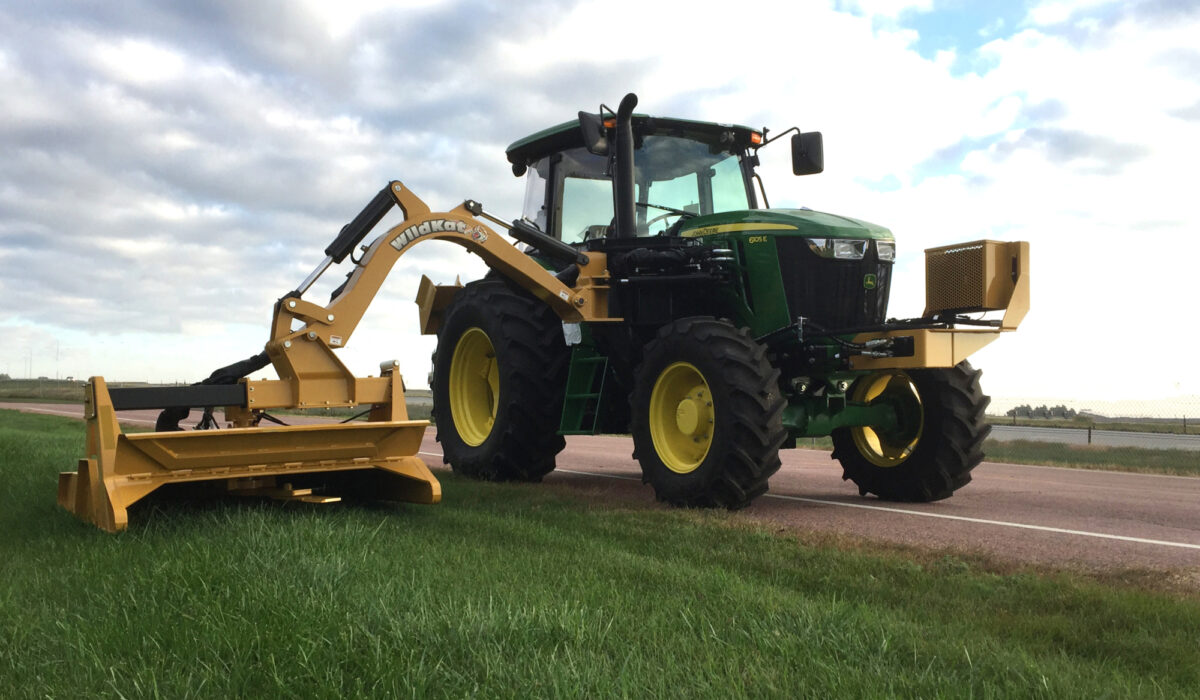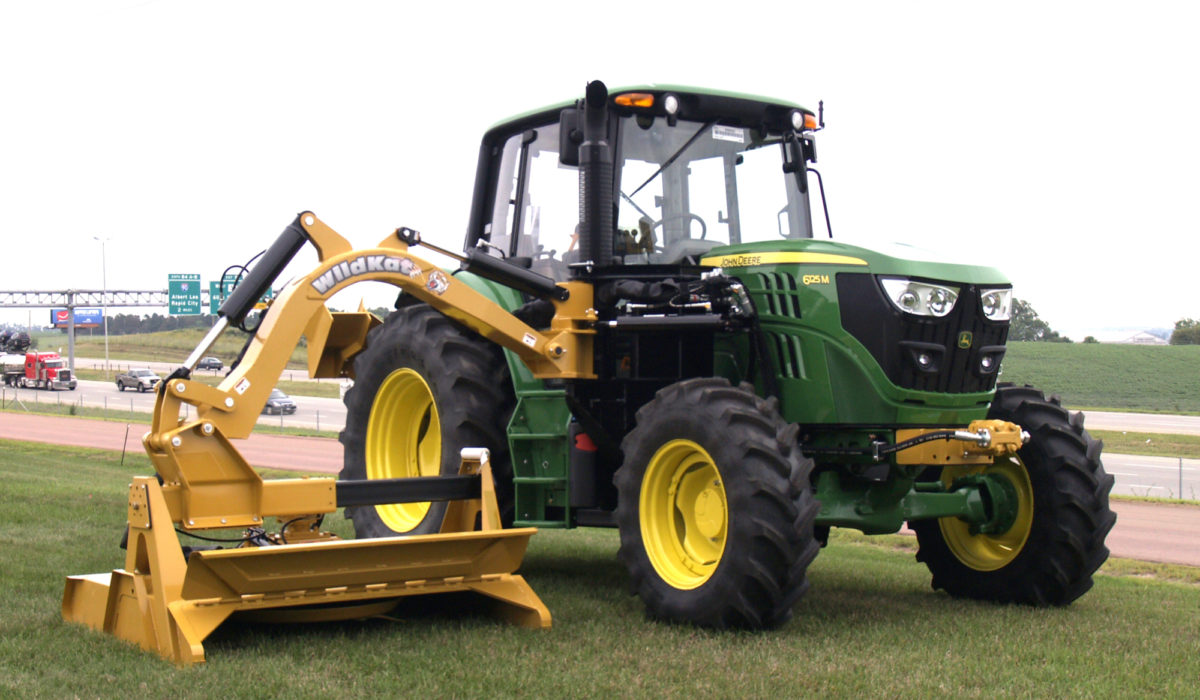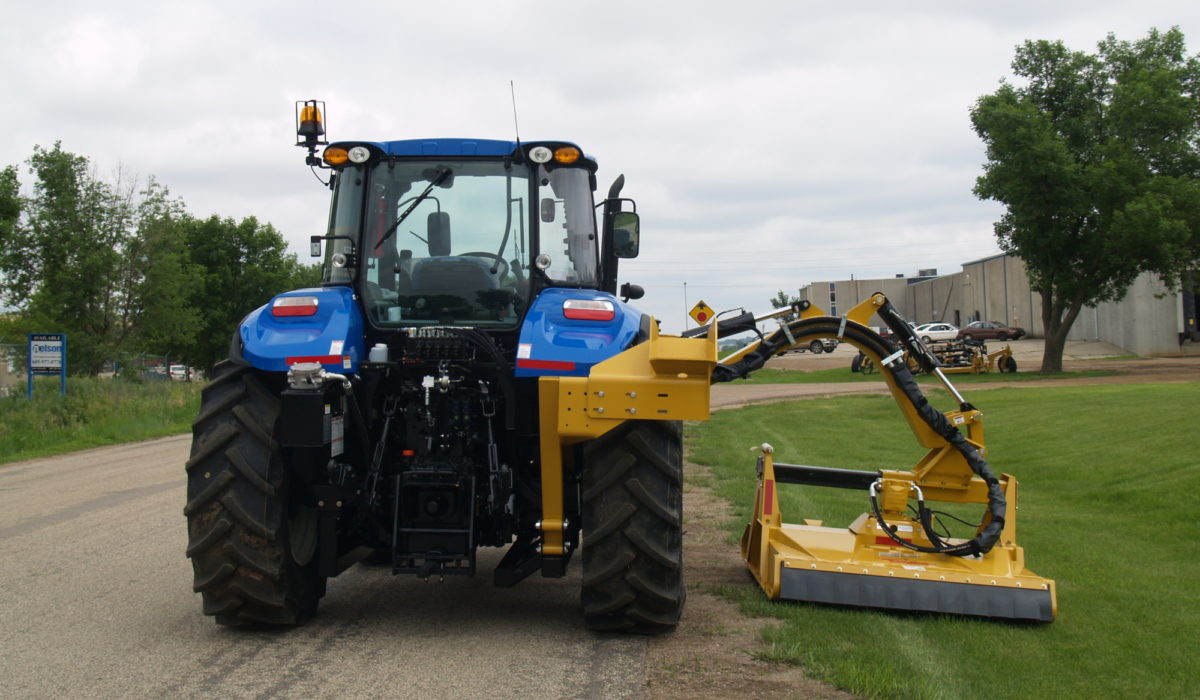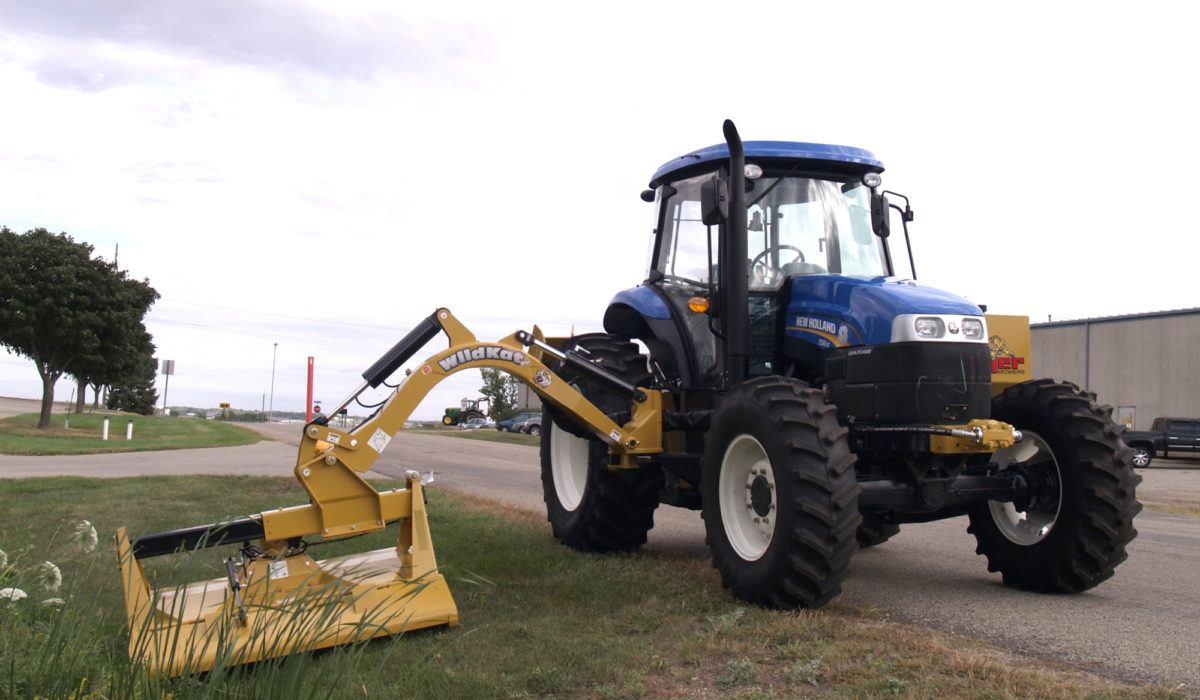 Wildkat Features
60" Rotary

75" Flail

Reach out: 15.1' max - 10.6' min
Reach out @ max down: 7.4'
Reach down: 5.3'
Reach up:11.3'
Reach out @ max up:10.5'
Reach in: 5.7'

Reach out: 16.0' max - 11.8' min
Reach out @ max down: 8.8'
Reach down: 5.9'
Reach up: 12.8'
Reach out @ max up: 8.1'
Reach in: 5.5'
Optional Equipment Available with WildKat:
Rear Hydraulic Flail - available in 90" and 96"
Hydraulic driven - hydraulic side shifft or
PTO driven - hydraulic side shift
Download Product Literature