RBF-2C
With hydraulic side shift of 2'6", the RBF-2C series of flail mowers have a cutting width of either 63 or 80 inches. The RBF-2C is capable of cutting in a 140° arc from 90° above to 50° below horizontal. The RBF-2C series also provides a mechanical breakaway protection feature.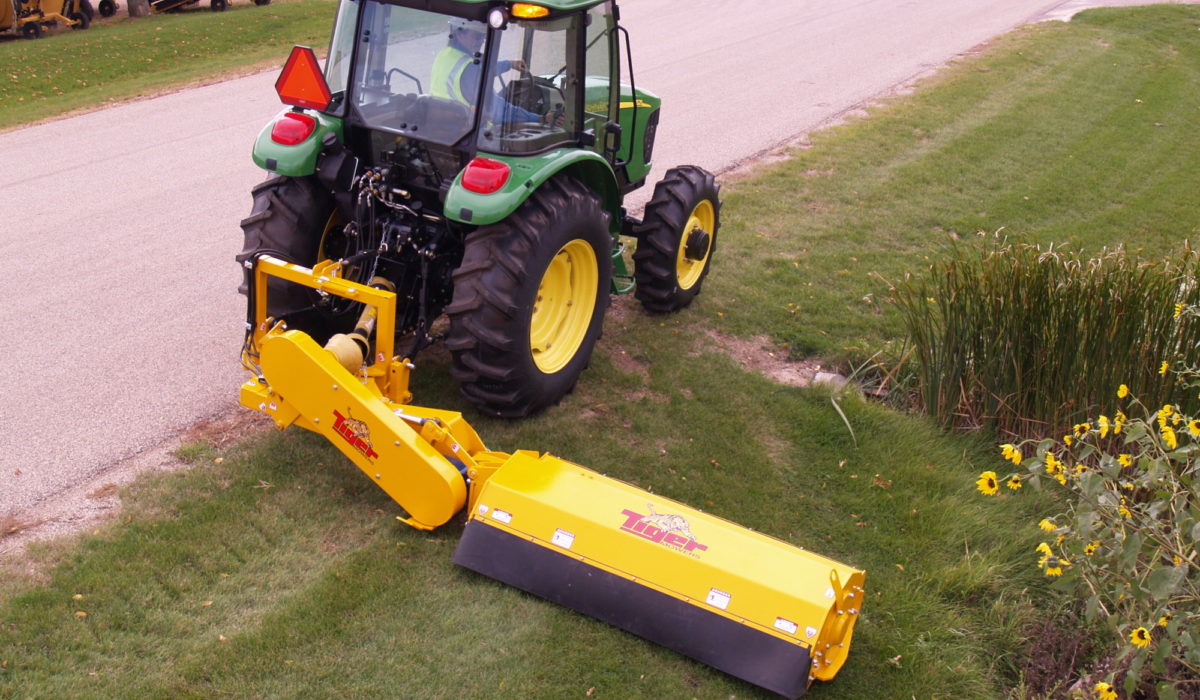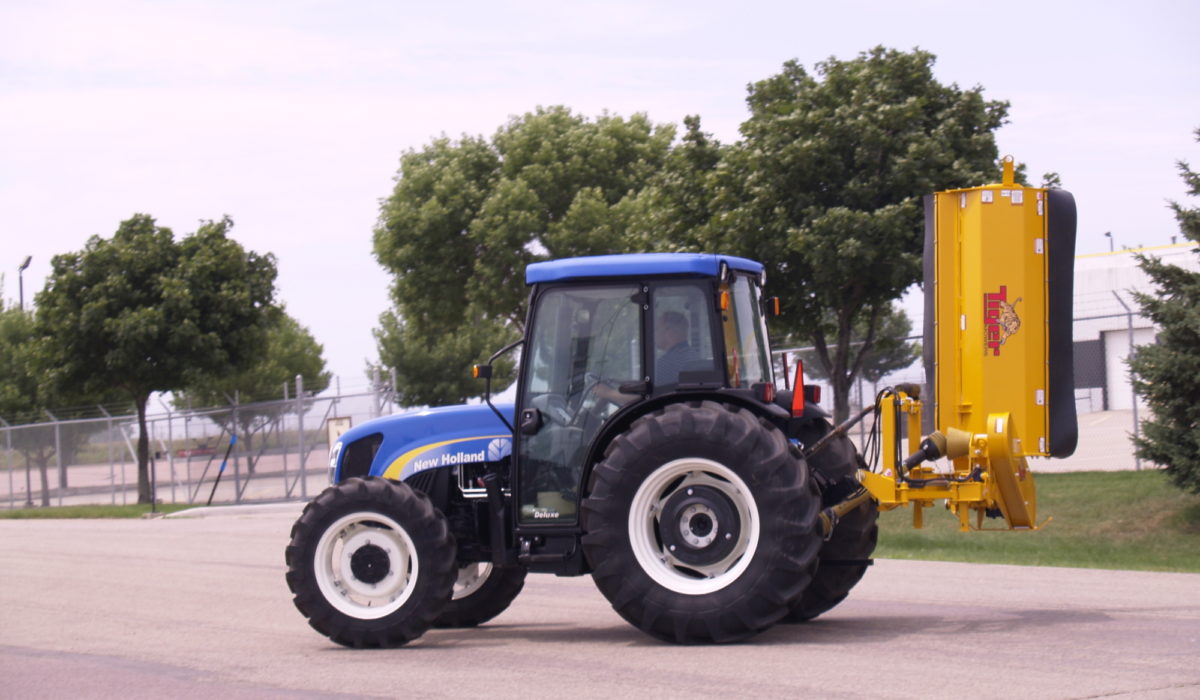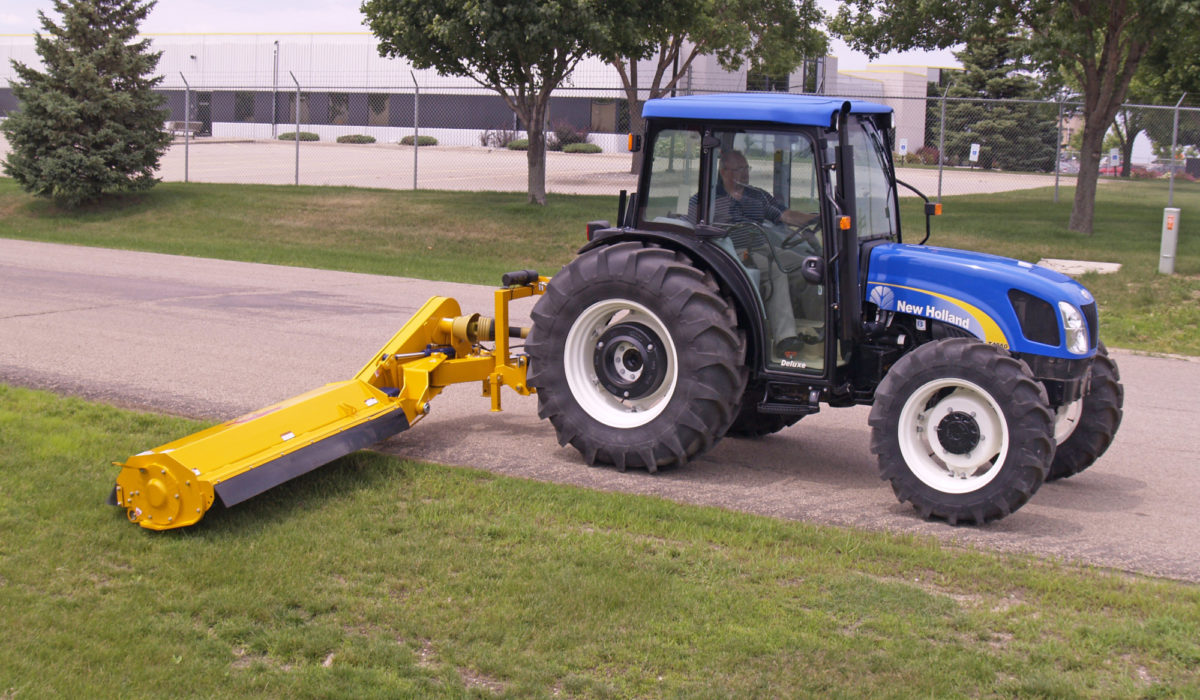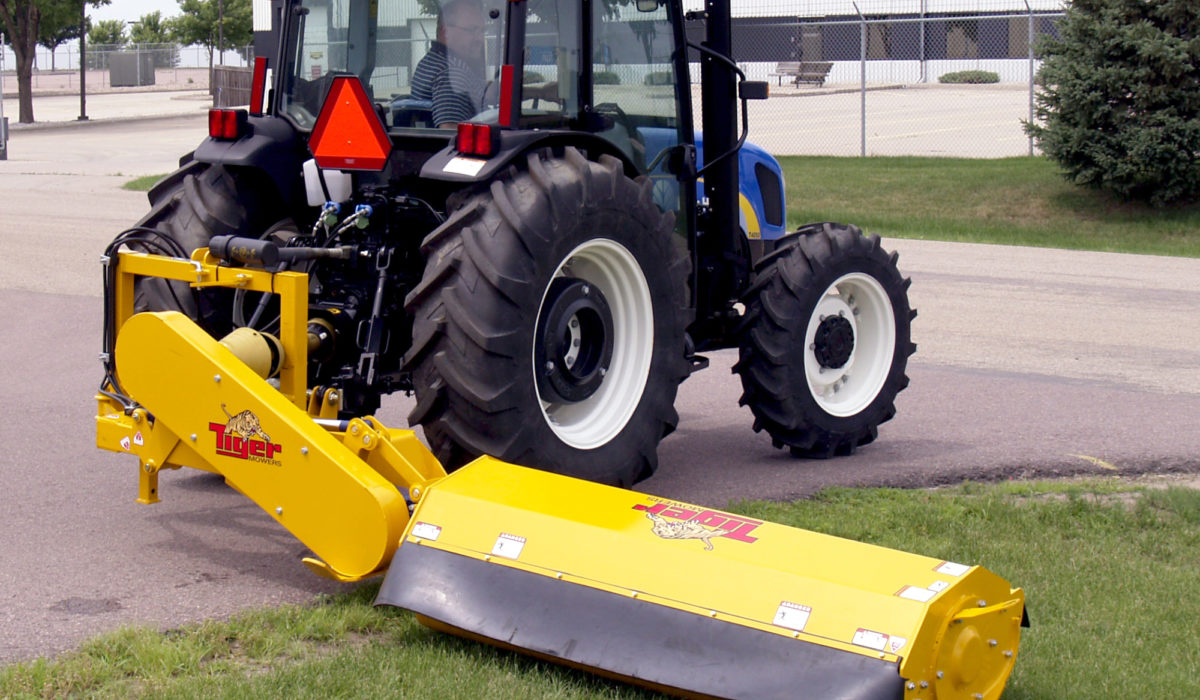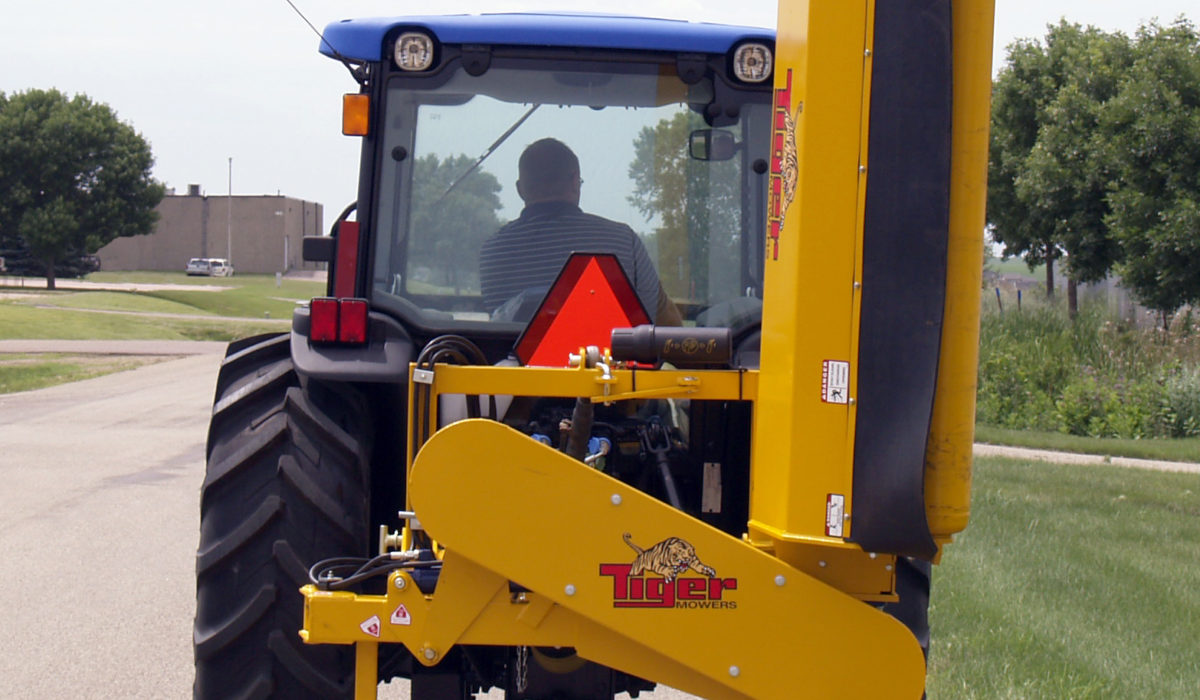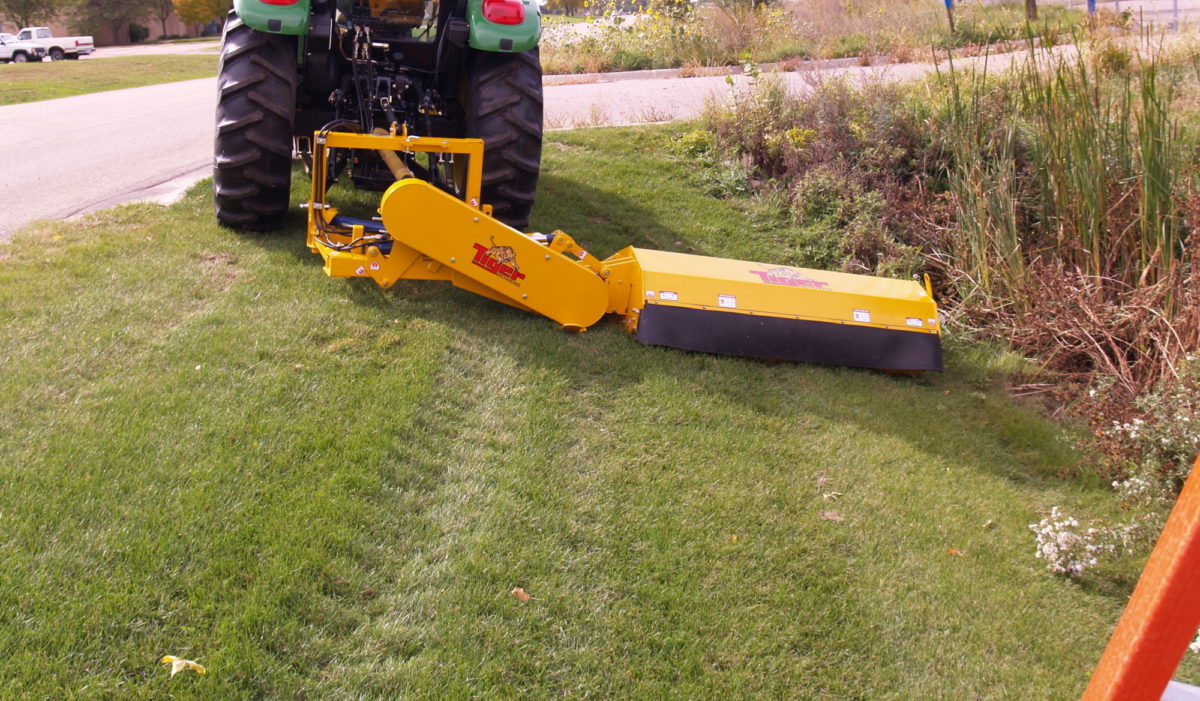 RBF-2C Features
Reach out: Up to 12'
Cutting head width: 63" or 80"
Ground Roller: 6"
Mechanical Break Away
Cutter heads available:
Grass cutter head: Drop forged steel cutter knives can cut material up to 1½" diameter. Safety rubber flap located on the front and rear of the cutter assembly. Adjustable rear roller designed for the cut height of up to 6".
The unique sliding mount system gives added cutter arc for cutting in ditches or on slopes.
Requirements
55 horsepower minimum tractor
PTO 540/1,000 Cat. II hitch
2 hydraulic outlets
Download Product Literature