RBF-190
The RBF 190 series was designed to give the operator the ability to mow brush and grass that is far away from the edge of the roadside without leaving the cab of the tractor. Features of this series include a double action forward and rearward breakout with a built-in reach of 18' 8".
The sliding head mounting system mounts to 3 pt. hitch driven by 540 PTO.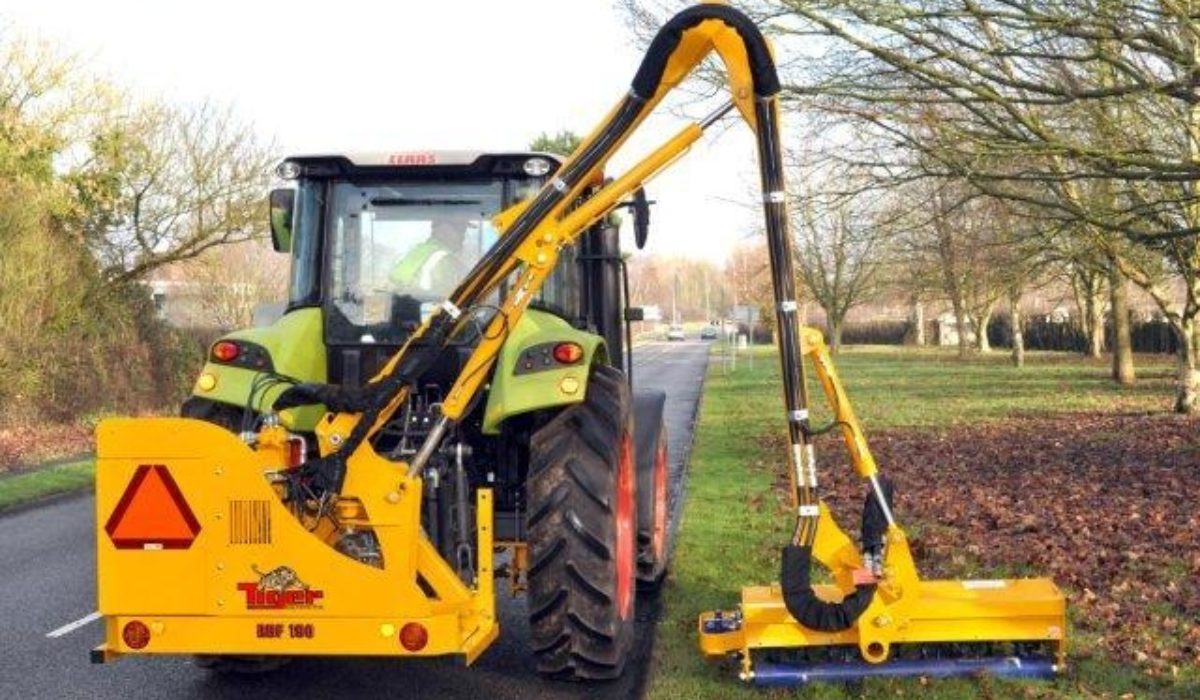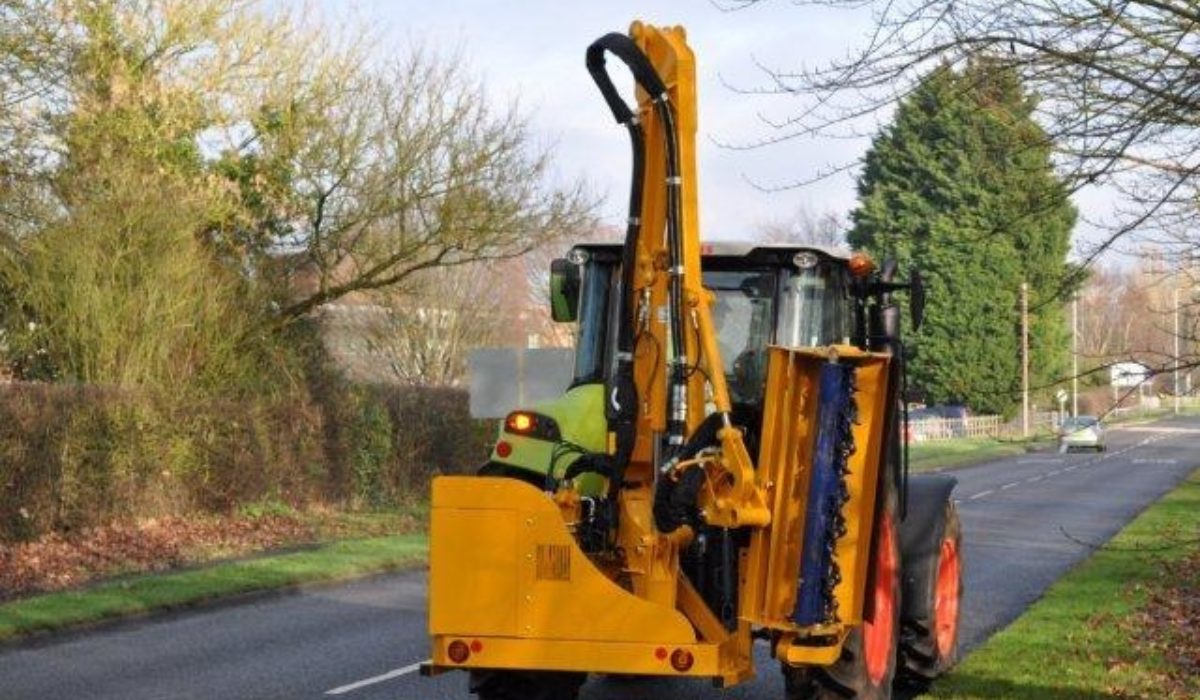 RBF-190 Rear Boom Flail Features

Reach out: 18' 8"
Reach up: 23' 4"
Reach down @ 45°: 12' 8"
Cutting head width: 50"
Mechanical/Hydraulic break away
Independent cable controls
Requirements:
65 Horsepower minimum tractor
PTO 540 Cat. II hitch
Available cutting heads
Brush cutter head. Cuts brush up to 4" with 360° rotating knives. Adjustable rear roller.
Grass cutter head. Drop forged steel unbreakable cutter knives. Safety rubber flap, front or rear mount. Adjustable rear roller. Unique sliding mount system for added cutter arc.
Download Product Literature