Bengal 18 - 22 - 24
The Original Bengal Boom is the boom that started all the excitement in the mowing industry several years ago and is still the same boom every other mowing company is trying to duplicate. The Bengal is the most versatile boom in the industry today and built tough to handle what the consumer wants to throw at it. With interchangeable heads in both Rotary and Flail styles and boom lengths of 18', 22' and 24', this is the boom to handle all your mowing and vegetation management needs.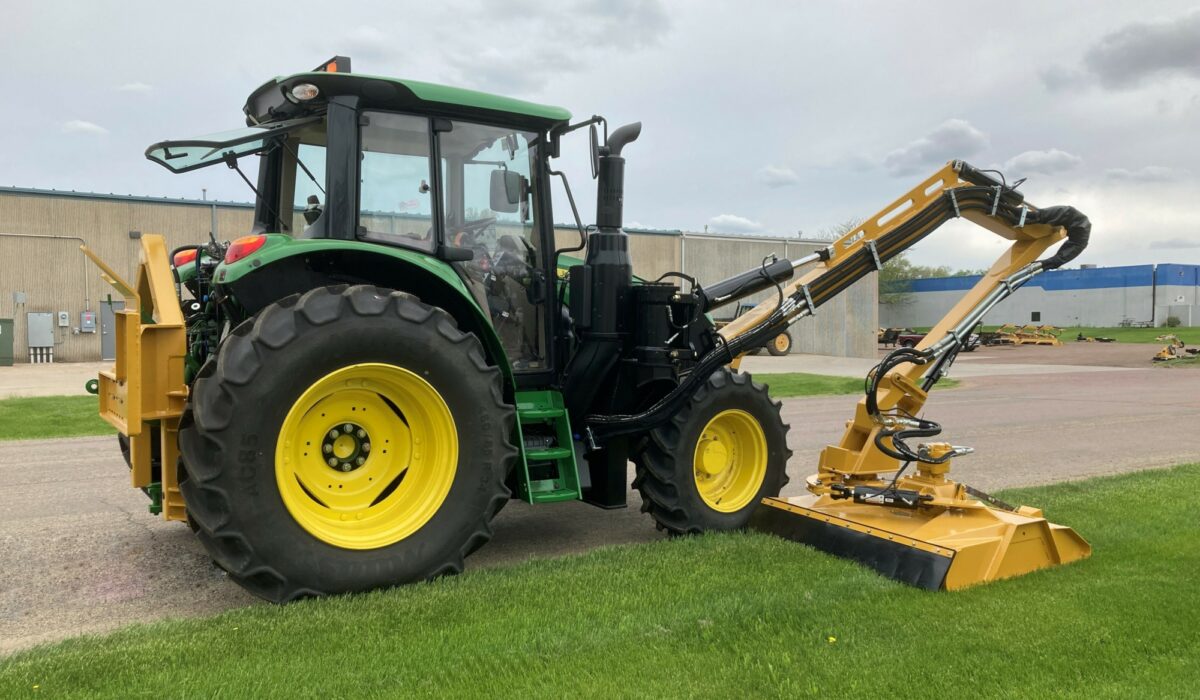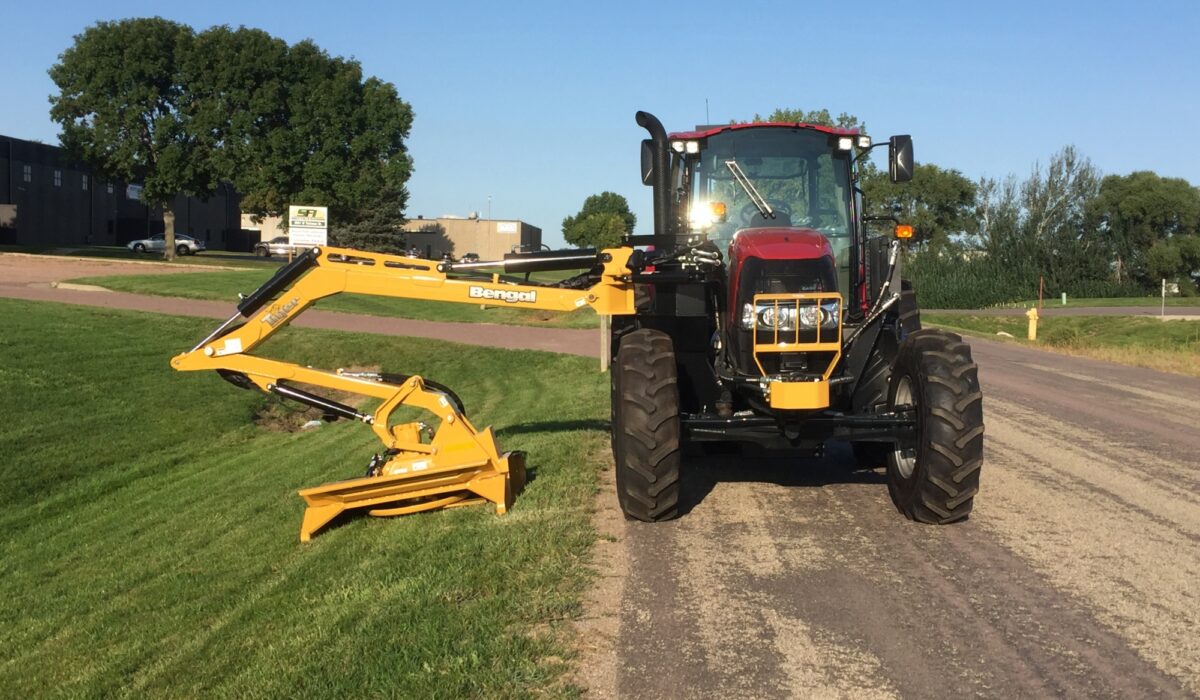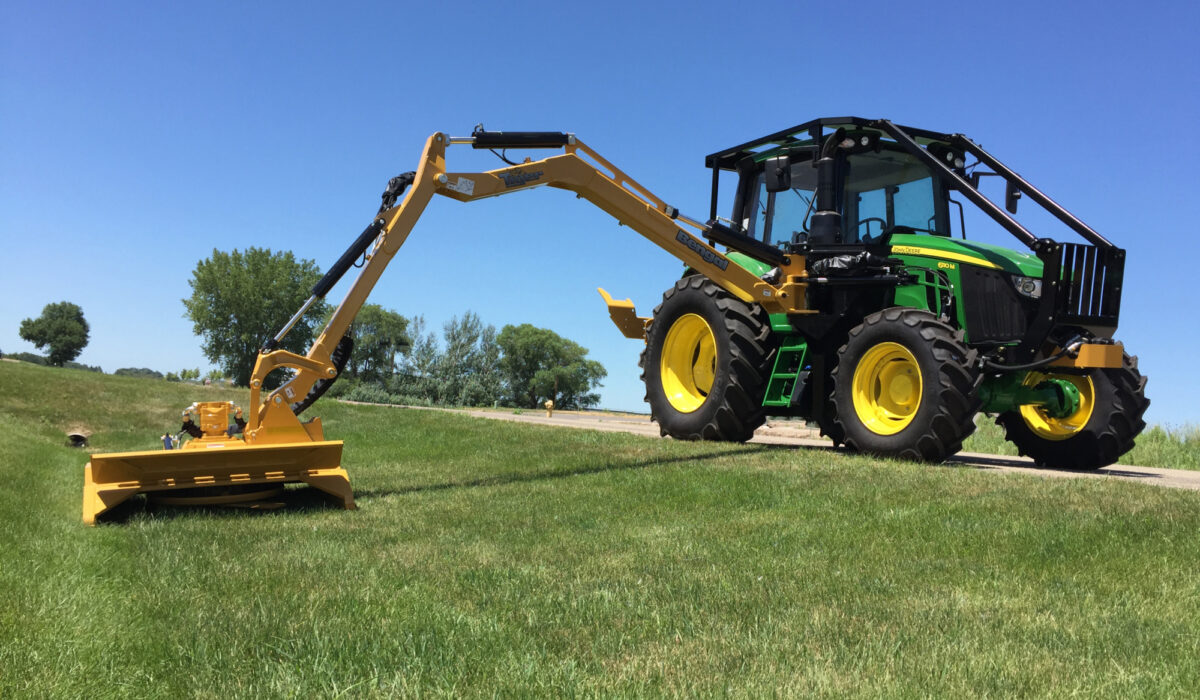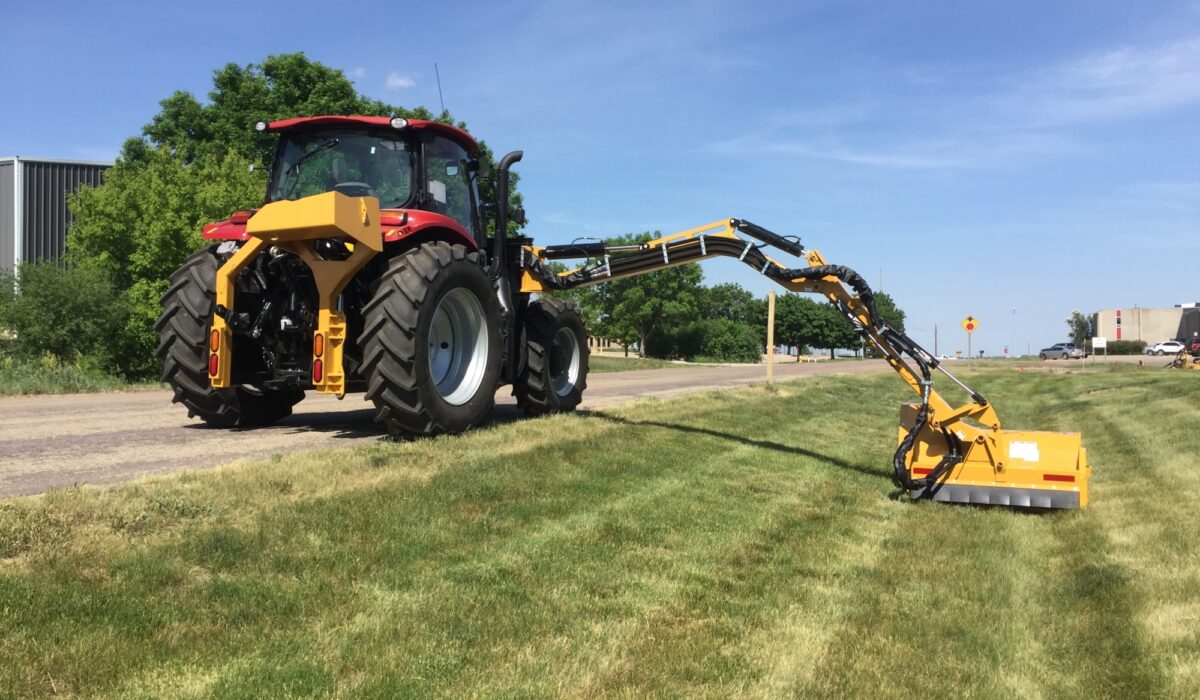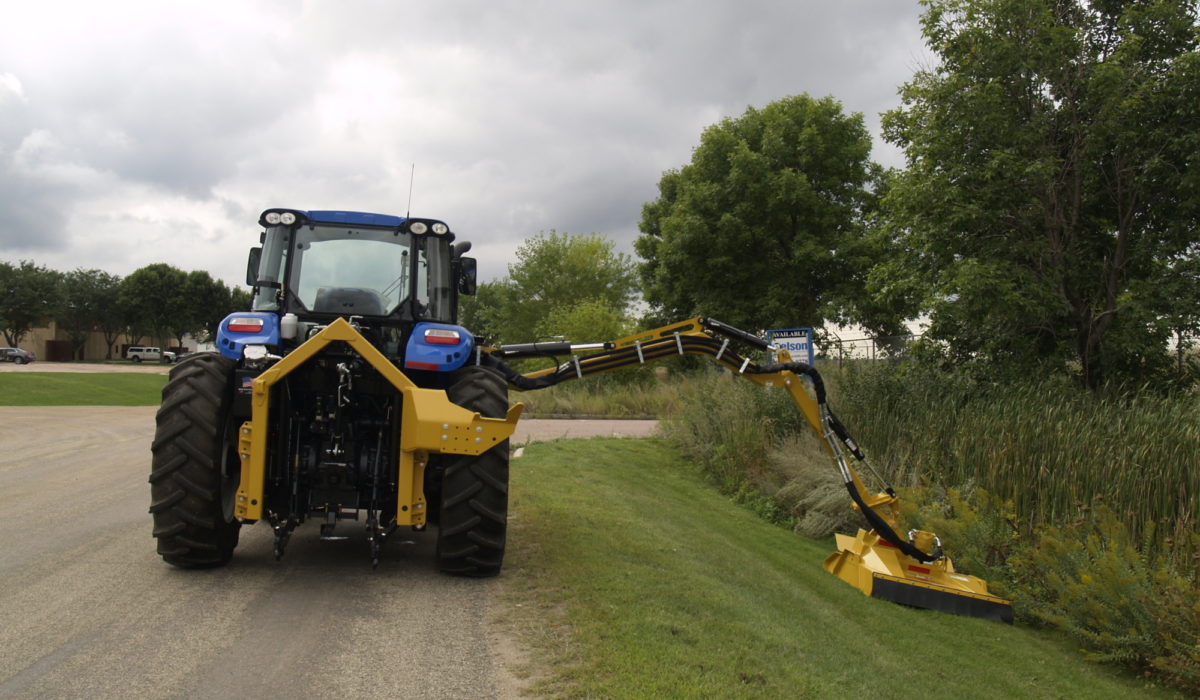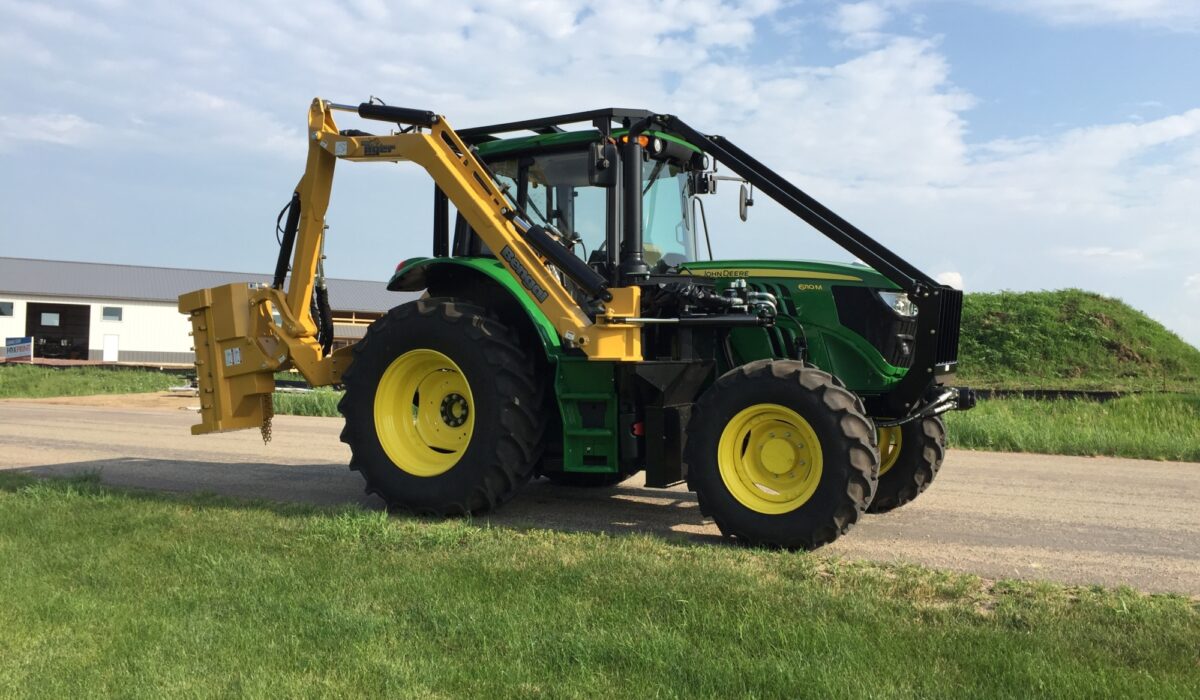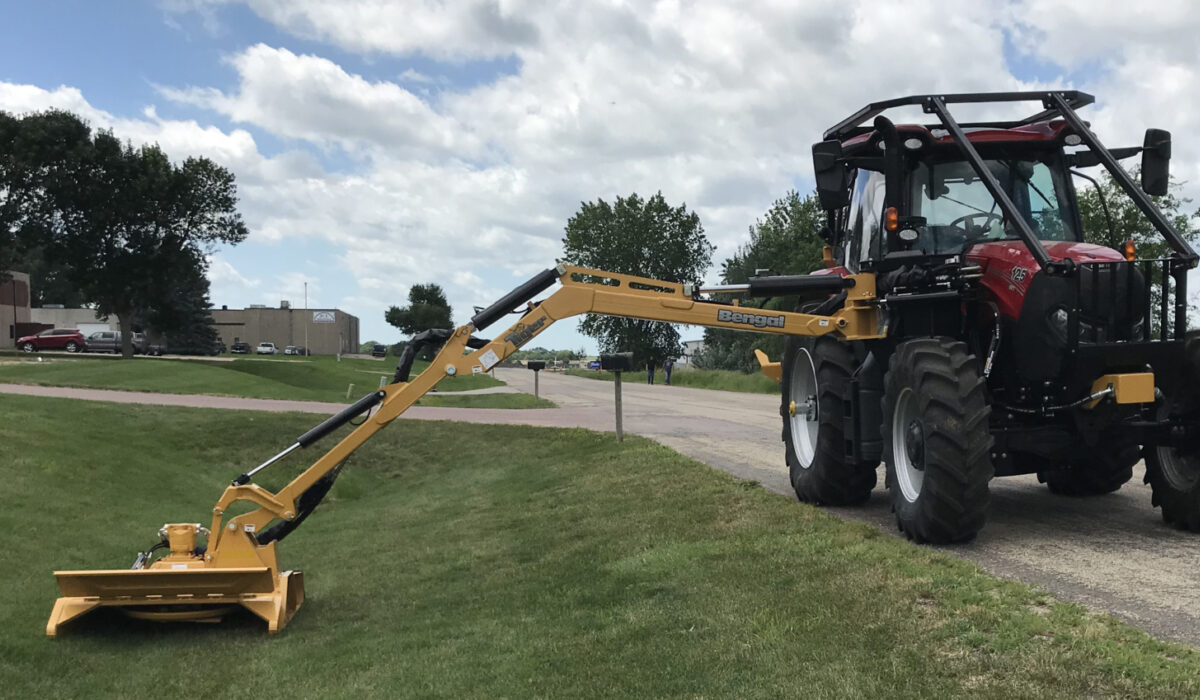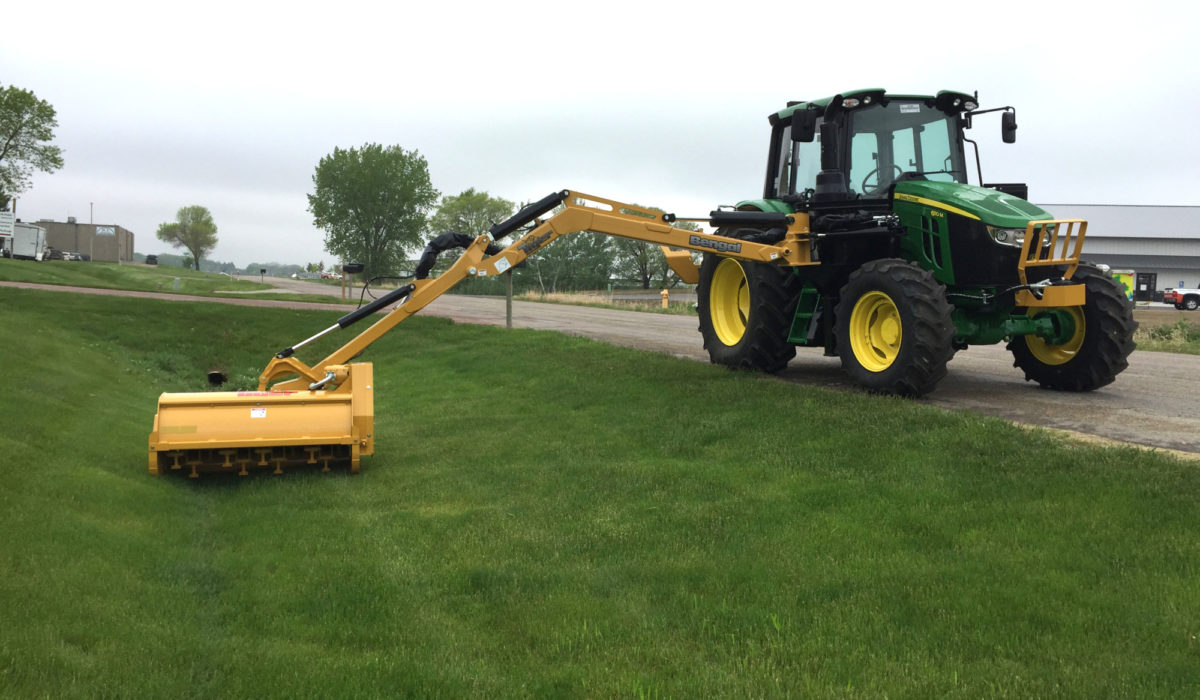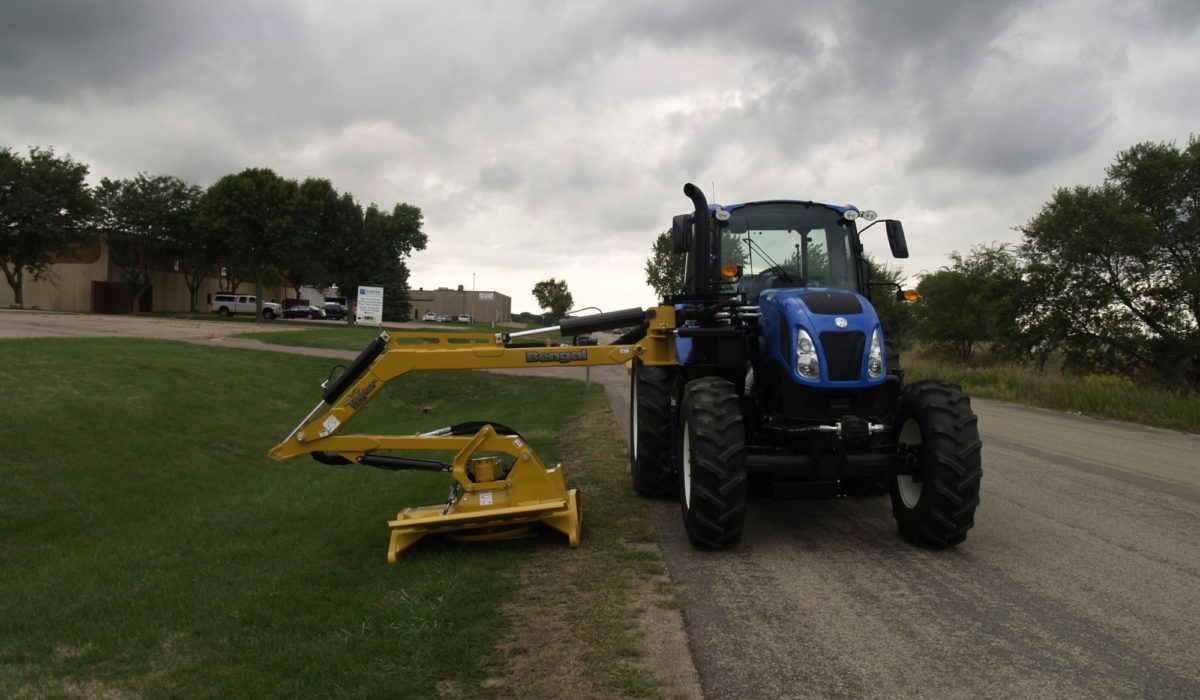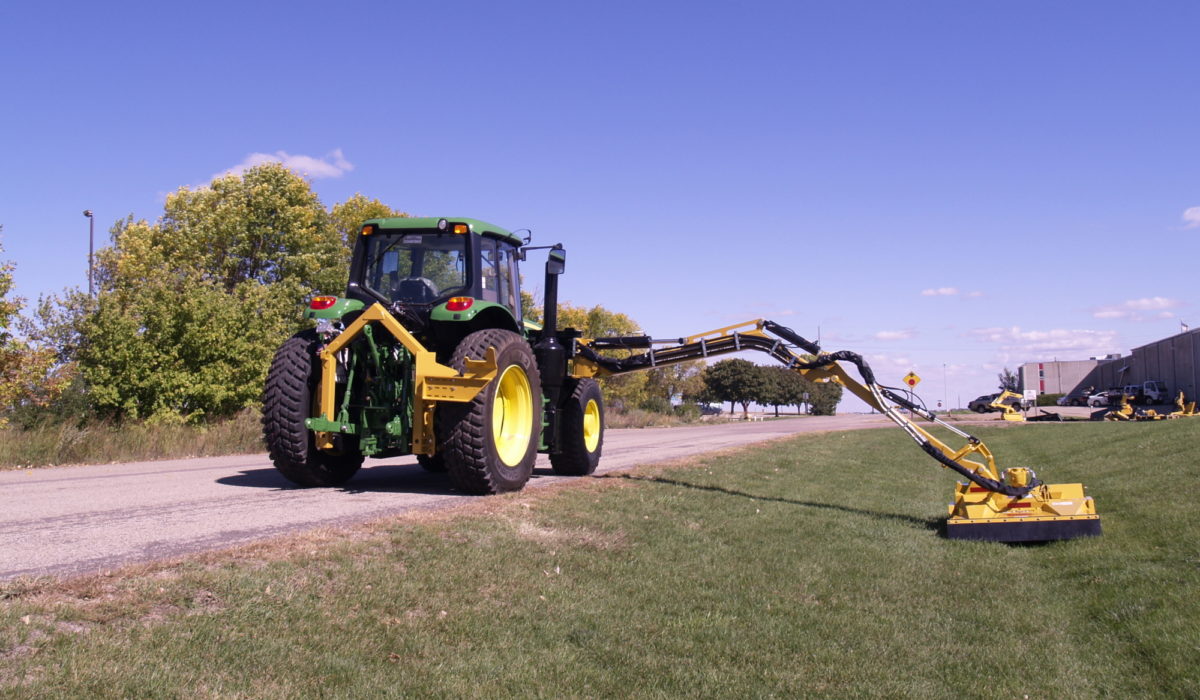 Bengal Features
Engineered Design: Boom mower can handle material up to 6" diameter with the 50" rotary cutter head and up to 4" material with a hedge knife on the flail head.

Transport: Four different transport styles place the cutter head along the side or to the rear of the tractor for optimum operator visibility.
Operator Safety: Polycarbonate window replaces standard cab door glass.
Hydraulic System: The self-contained hydraulic circuit for cutter head provides maximum hydraulic flow and pressure to the cutter head.
Tractor Requirement: Utility tractors with an engine HP of 85 to 130
Warranty: One-year parts and labor. Only genuine Tiger OEM parts may be used for warranty replacement.
Cutting Head Options
50" Rotary Cutter Head with Hydraulic Safety Door
50" Rotary cutter with swivel head and hydraulic safety door
60" Rotary Cutter Head with Hydraulic Safety Door
60" Rotary cutter with swivel head and hydraulic safety door

50" Brush or Grass Flail
63" Grass Flail
Optional Equipment:
Hydraulic Actuator for 180° Boom Rotation
Electronic Joystick Control
Growler Mulching Head
Ditcher - 22" Diameter
Saw Blade - 48" Diameter
Wetcut - Herbicide Spray bar system


The Original Tiger boom mower has been an industry standard for decades and is still leading the way with the latest design in high strength materials while meeting current industry standards for safety.
Hydraulic Actuator Literature
Boom Mower Literature