Wheel Loader Boom Mower
The Tiger Wheel Loader is designed to have our Bengal series booms attach to a wheel loader through a quick attach system.
Our engine wheel loader unit features a totally independent power plant capable of delivering 74 horsepower @ 1,800 RPM. Designed with an electronic joystick control system, the operator can achieve maximum performance in all types of vegetation. The auxiliary power plant is Tier 4 Final, emissions compliant and sets a new standard for low noise and vibration.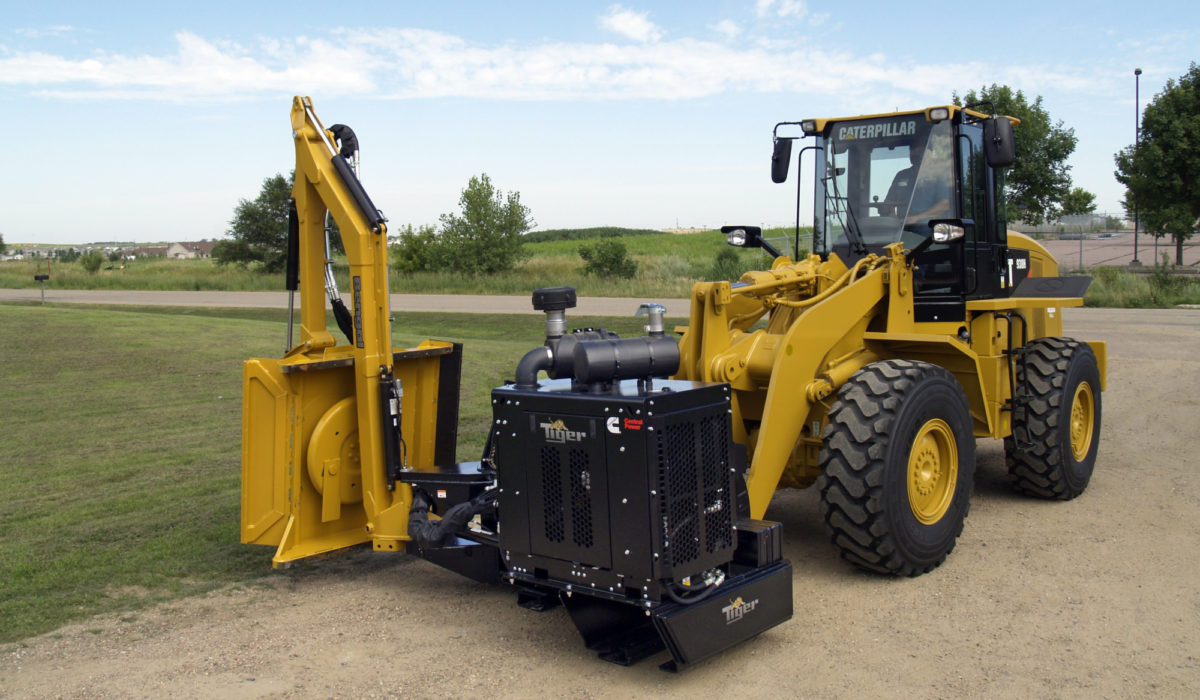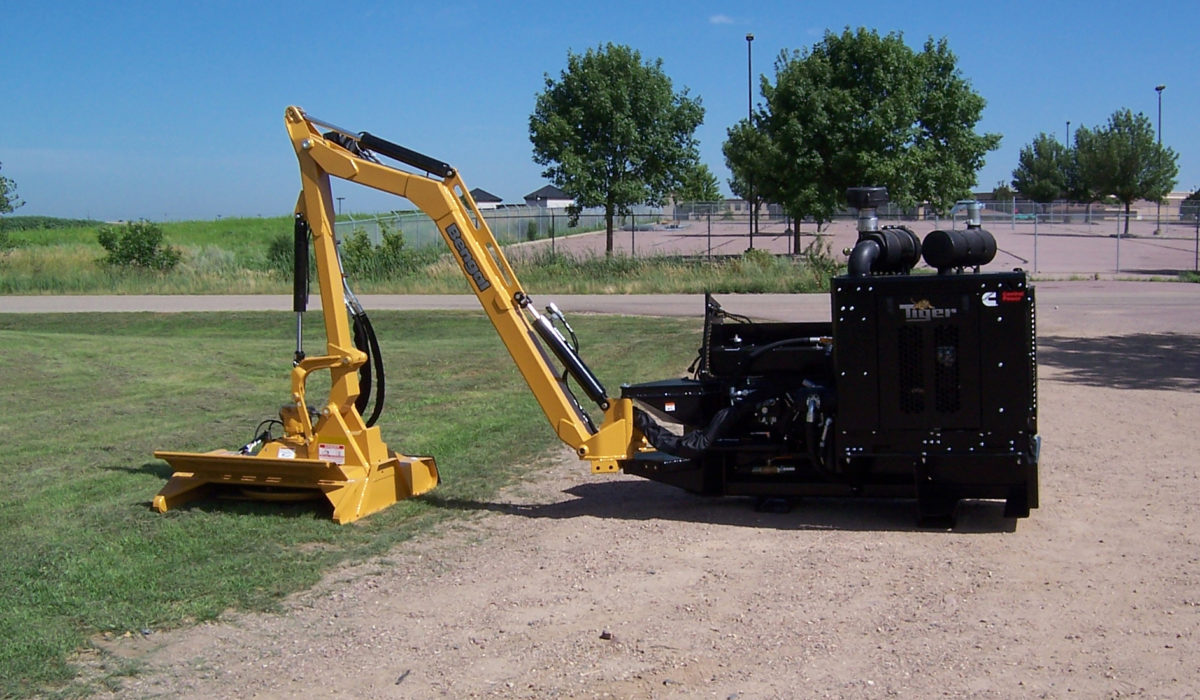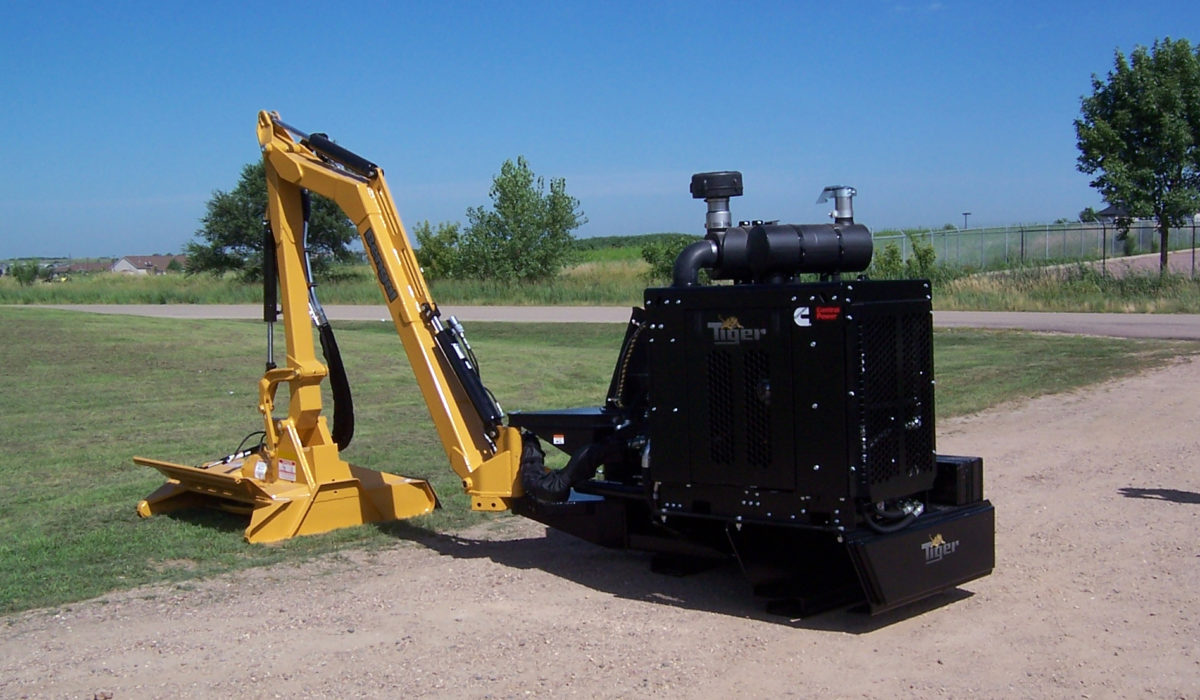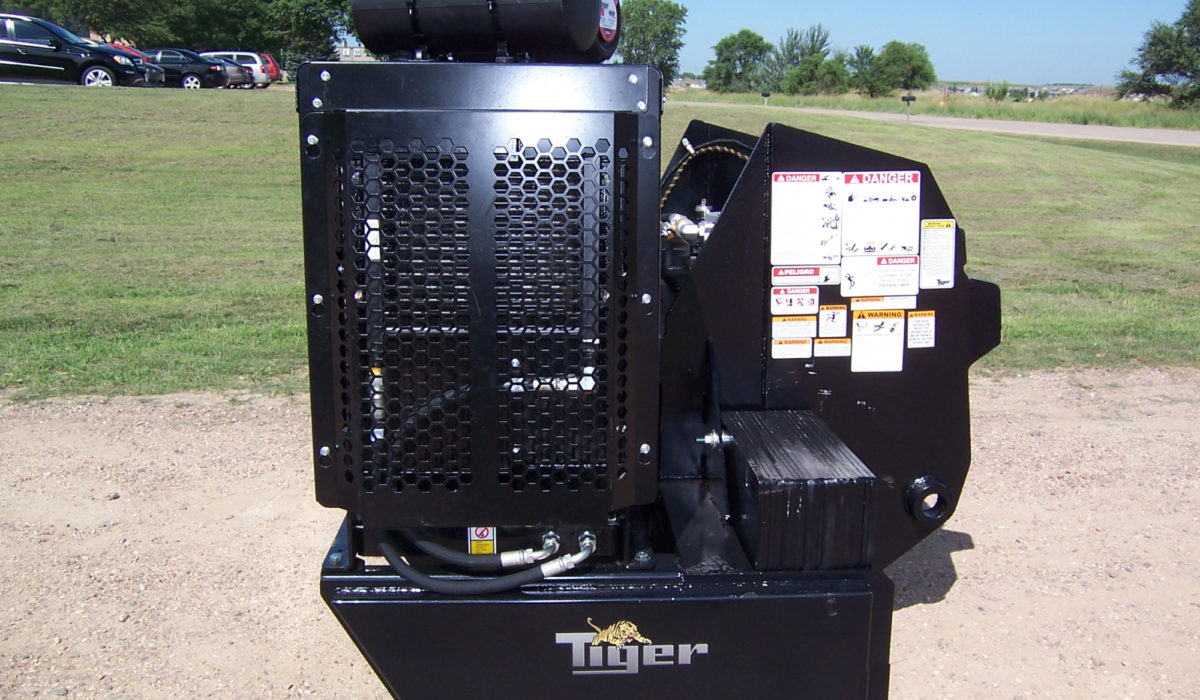 Wheel Loader Boom Features
Features:
19'
24'
25'

Reach out: 18.9'
Reach out @ max down: 9.7'
Reach down: 9.3'
Reach up: 16.6'
Reach out @ max up: 8.8'
Reach in: 6.7'
Ground level: 2.0'

Reach out: 23.9'
Reach out @ max down: 12.1'
Reach down: 13.1'
Reach up: 21.2'
Reach out @ max up: 10.4'
Reach in: 6.8'
Ground level: 2.0'

Reach out: 24.9'
Reach out @ max down: 13.2'
Reach down: 13.7'
Reach up: 22.0'
Reach out @ max up: 11.5'
Reach in: 7.1'
Ground level: 2.0'
Download Product Literature