Railkut
With the power and versatility of this innovative machine, you can mow along the rail, trim low hanging branches, or clear a highway intersection. Once you've finished the job, you can drive the Railkut at highway speeds, improving overall productivity.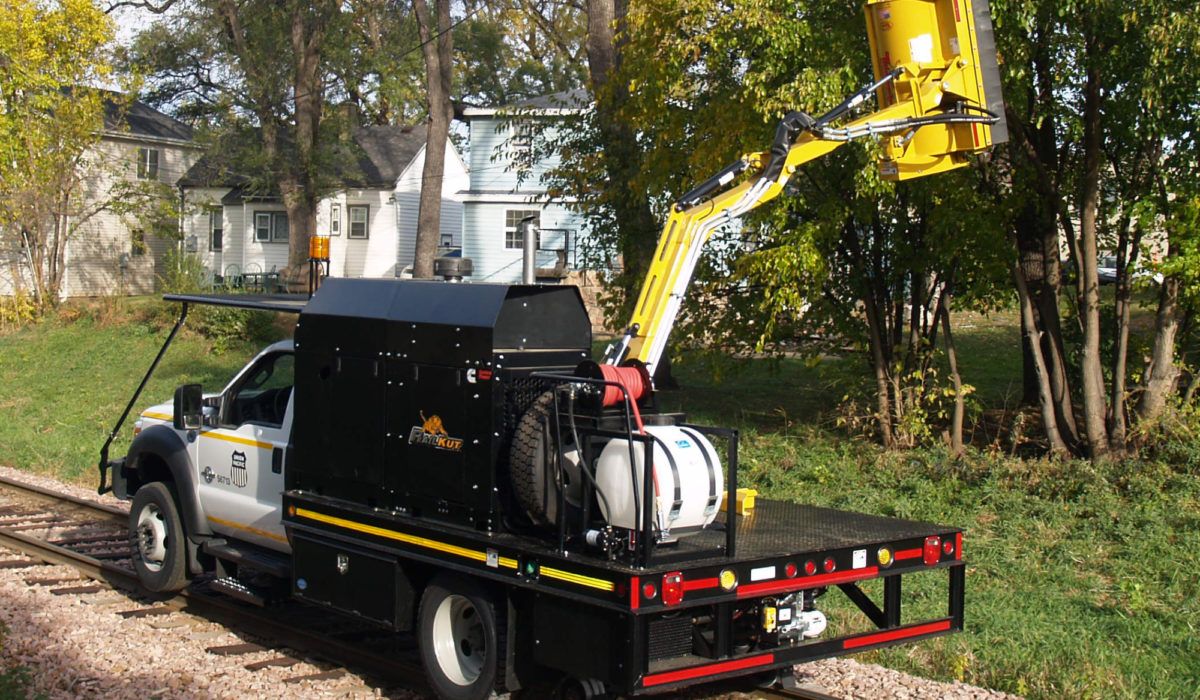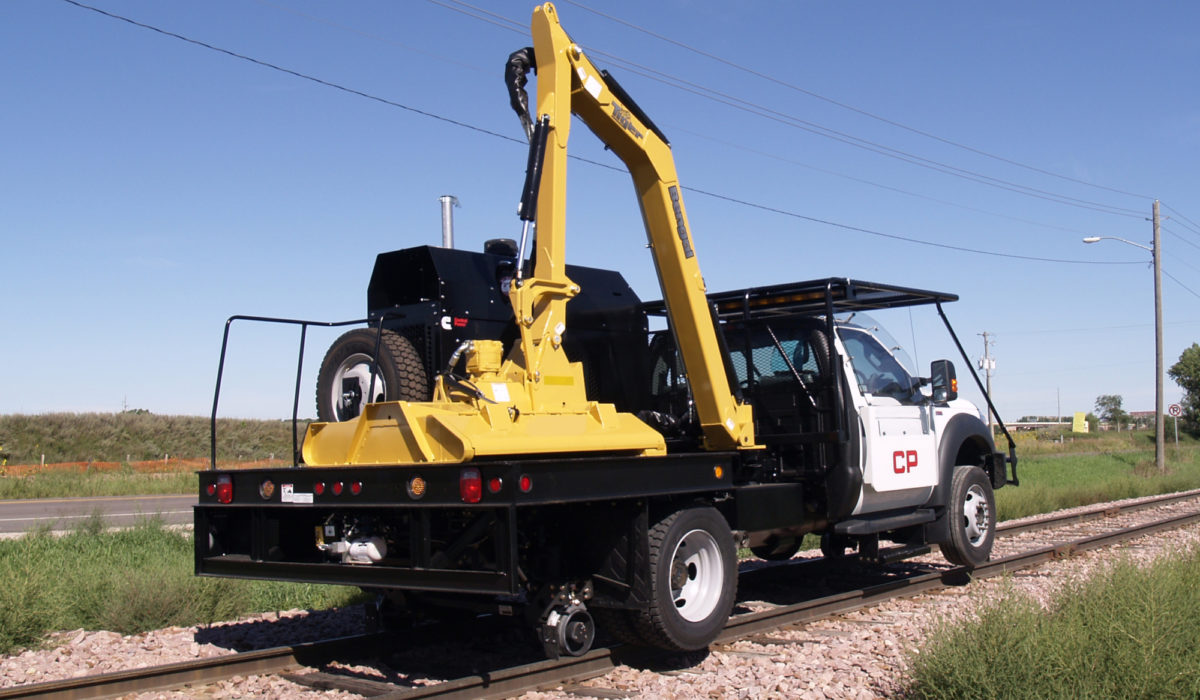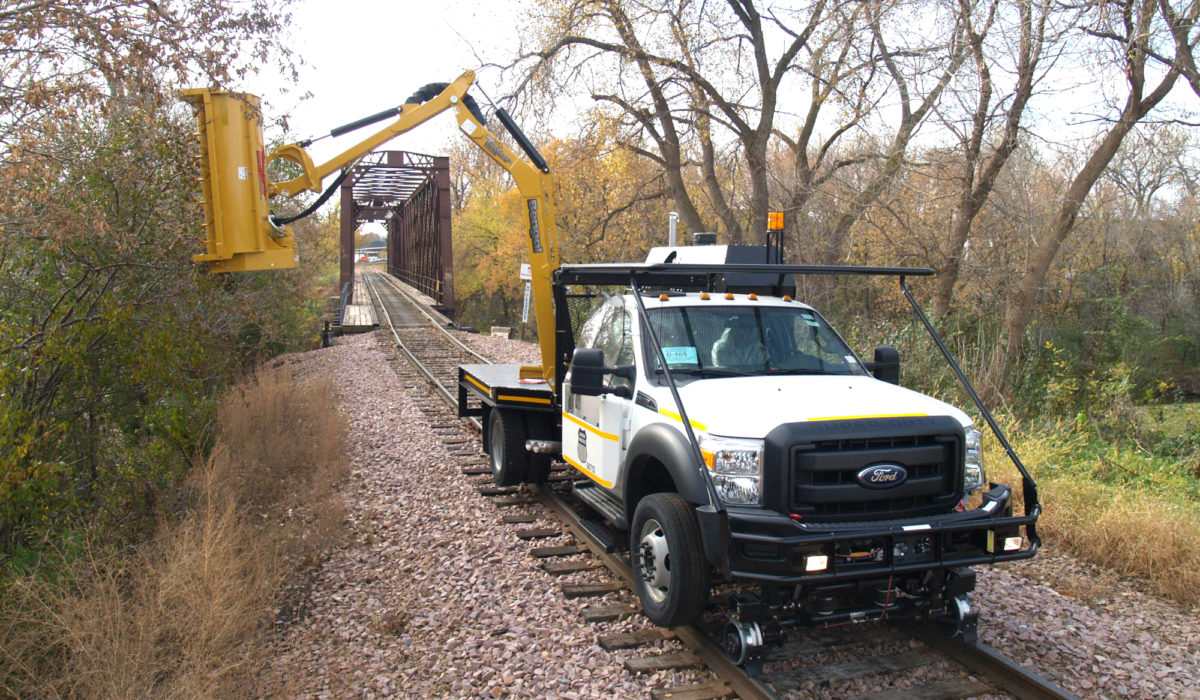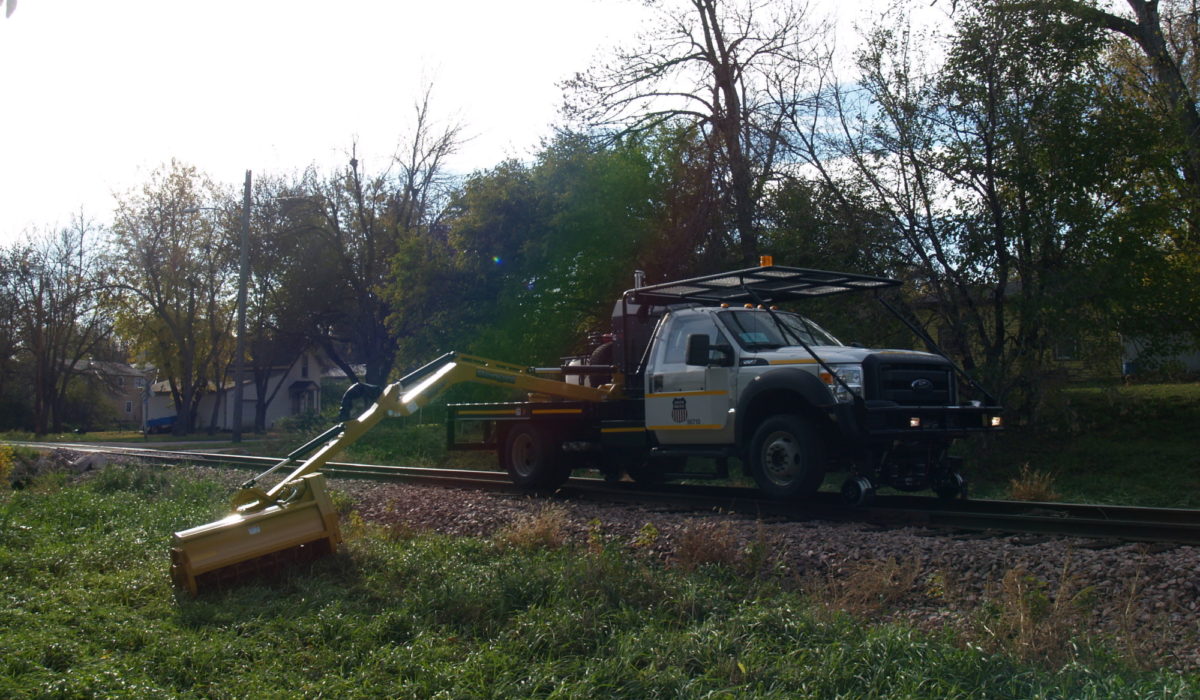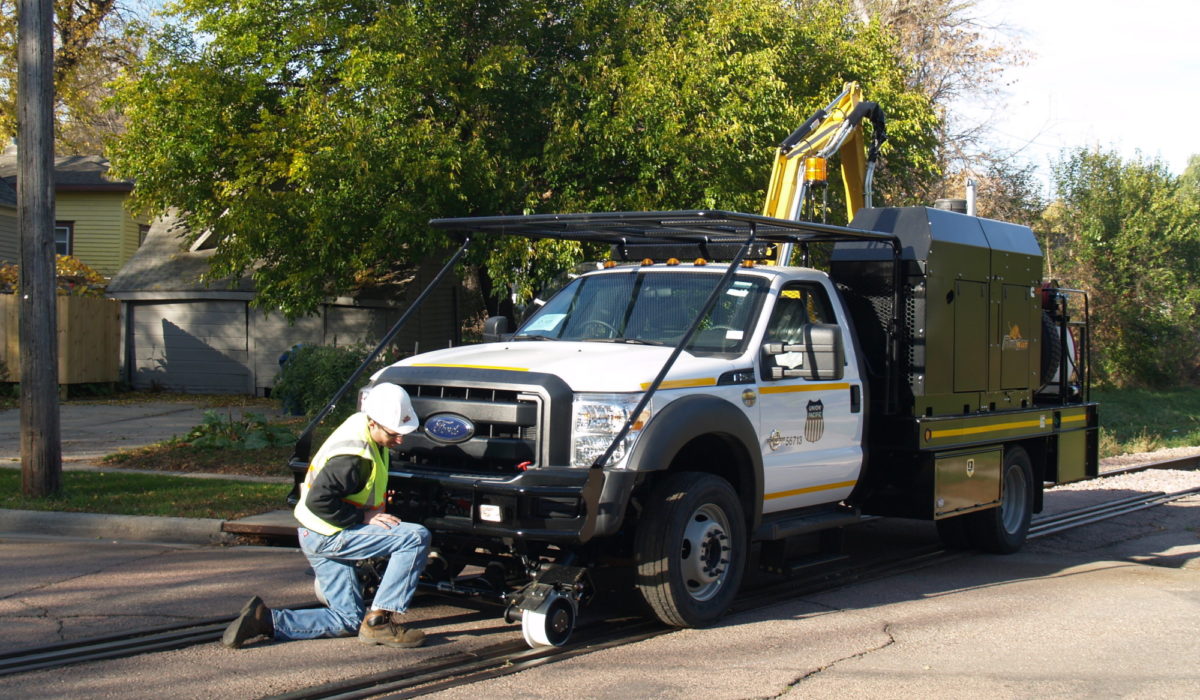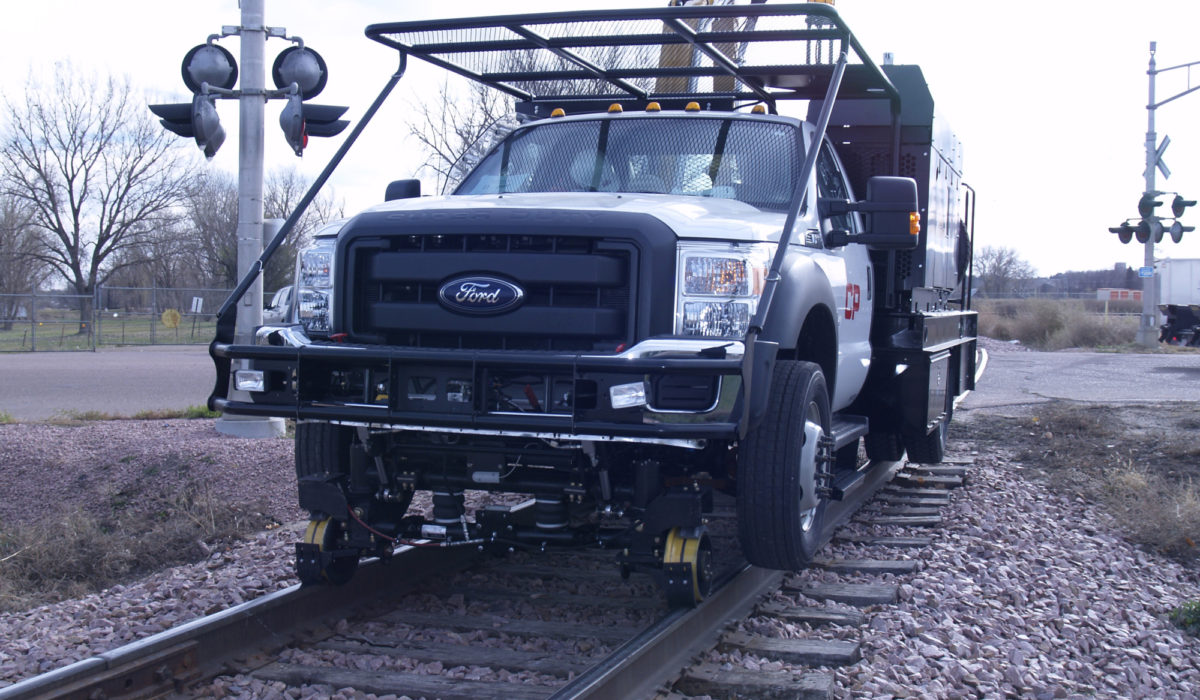 Railkut Features
Four wheel drive F550 truck

Right side camera with viewing monitor in the truck.
Engine: Turbo 8cyl. Diesel.
6.7 liter, 300 Horsepower @ 2,800 RPM.
40-gallon fuel tank supplies both engines.
Dual station power steering.
Rafna rail gear.
Hyrail system: Bolt-on rated to 28,000 lbs. Manual locking, up and down brakes, hydraulic front.

Railkut

Engine type: Tier 4 Final 4 cyl., Turbo diesel.
74 horsepower @1,800 RPM
Electronically adjustable throttle control.
45 GPM @ 3,250 PSI Hydraulic system.
Quick removable truck bed.
Download Product Literature